11 Tips To Conduct A Safer Bathroom Remodeling
For a lot of people, renovating the bathroom may seem like a daunting task. It can be a real challenge to reimagine the current layout. Instead of carefully pointing out the problematic parts, ripping the entire thing out and starting everything from the scratch seems fairly tempting.
If you have a bathroom remodeling due, fear not. Here are some of the best remodeling tips that can help ensure that the renovation project begins, goes, and ends smoothly. The following tips are what you should think about when you planning to remodel the bathroom.

The Cost
Remodeling a bathroom is not a cheap job. It could be really expensive. Before you actually undertake the project, it is important that you understand how much the renovation will cost you. Setting the right budget and strictly following it is key to a successful bathroom remodeling.
The cost will be impacted by the project's scope and the standard of fittings that you chose. This would be the first thing to keep in mind as you plan bathroom remodeling for your home.
Prepare A Layout
If possible, avoid bringing new changes to the current sanitary ware layout. Doing so could also lower the total cost of renovation. Even if you have to alter any key elements, make sure that they remain close to the toilet so as that they are connected to the existing soil pipe.
It's better to prepare a renovation chart or layout in advance. Having finalized the design, it's better to not change it. However, get your plan approved by the tiller, electrician and related experts so that they could ensure that there are no issues that will interfere with their job.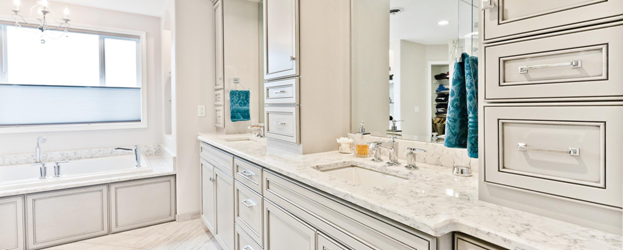 Salvage Any Sanitary Hardware
If there are any taps from the old system that are in condition, do use them. It could be a cheaper way to update existing fittings. There's always an option to re-enamel a bathroom. Aside from helping to lower the total cost of the project, it would also help maintain the character and shape of the bathroom.
Hire An Electrician As Early As Possible
The remodeling will follow tasks such as rewiring, lighting schemes, and the installation of an electric shower or shower pump. It is important to engage with an electrician in advance before starting any building or plumbing work. This enables an electrician to plan their job as per the schedule.
It is critical that you work with a legally licensed and registered electrician. This offers you additional security in the event anything goes wrong.
Do Mix-And-Match To Ensure Stylish And Affordable Remodeling
You must be looking for ways to offset affordable buys against more expensive and luxurious purchases such as quality bath. It can be achieved if you stick with white, and get mixed sanitary ware items from different suppliers. Remember, however, to avoid cheap fixes as they thin and cannot be sealed or made watertight.
The Simpler, The Impressive
Don't try and make the bathroom design complicated and curvier. It's better to stick with simplicity and avoid all unnecessary steps, curves, and ornamentation. A simple bathroom remodeling will not create an attractive impression but it would also be a lot less expensive than a luxurious and pompous design. It's always better to go with simpler and clearer designs.
Haggling is Always an Option
When you are finalizing the contract with a supplier or a contractor, don't be ashamed to ask for a discount. It is absolutely fine to haggle and try to negotiate at lower prices. As a matter of fact, offering discounts is included in certain shop's official policy. So, if you feel that the costs are higher than you can afford, you should always go ahead and haggle as much as you can.
Get A Waterproof Design
A waterproof bathroom does sound a bit counterintuitive. A bathroom is a place where water is used excessively. How can it be made with a waterproof design?
You can use tile backer boards to line bathroom shower enclosures and walls. Either you tap them or join them, they will be 100% waterproof. They are also great insulators which makes them a must-get thing if they are meant to be installed beneath the underfloor heating. That way, you can reduce the risk of leakages.
Use Mirrors
If you have a small bathroom space, the use of a mirror will make it look bigger. It also gives the bathroom a lighter and spacious appeal. However, the misting up after showers and bathroom can be a problem. To avoid it, the installation of fit heated pads behind the mirror is a tried and tested solution.
Do Not Skimp On Brassware
These are the items that come into your use on a daily basis. In all of the brassware, be particularly careful with concealed valves which will regulate your home's water temperature on a daily basis. When deciding on a design for showerheads, pick the 'rub clean' ones that have easy-clean nozzles. The benefit of this is that it prevents limescale build-up which would be great in a hard-water area.
Hide the Pipework
In order to give the bathroom a cleaner look, do make sure that the plumber conceals all the pipework. Whether it is flooring, ceiling, or boxing, the pipes must not be exposed. Concealing pipework also facilitates tiling and laying flooring a lot easier. Even though you are hiding this pipework, it should be done in a manner that they can be accessed easily in the event of a leak or damage. In case your bathroom will have a freestanding bath at a distance from walls, you can still hide the pipework by hiding it underneath the plinth of the bath.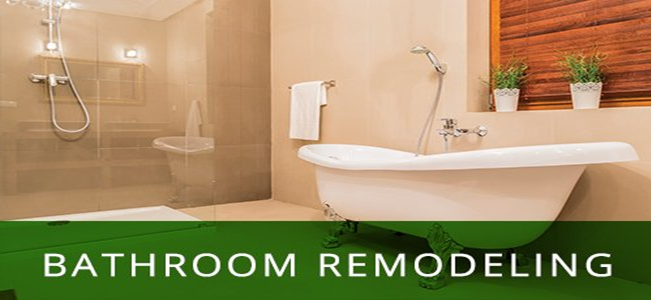 Conclusion
Before taking on the project, do get a bathroom remodeling estimate from a seasoned expert. That would be the most effective way to ensure that everything gets done in a right and professional manner. By keeping in mind the above tips, you can definitely ensure that your bathroom renovation goes in a right, safe, and secure direction.
Topic Contributor:
Jennifer John and I have been doing bathroom remodeling for many years. Based on my experience with the clients, I have come out with some amazing hints, ideas, tips, and suggestions that you can keep in mind to ensure quality remodeling.