6 Time-Saving Kitchen appliances for Healthier Meals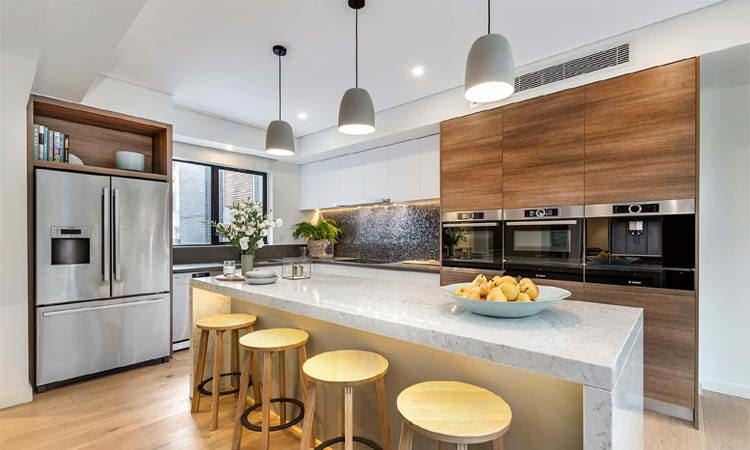 Nowadays, kitchen appliances are in high demand because they help you to get your meal ready faster. These appliances have become a crucial part of every kitchen. You can accurately do everything with these appliances and make your healthier food in a simple and enjoyable way.
We have put together a list of six great small kitchen appliances that will save you the time and the effort in your kitchen besides make you enjoying home cooked meals every day, Let's have a look at each one of those appliances;
Countertop convection ovens
A countertop convection oven is great for the circumstances where you have less space in your kitchen.These ovens give great cooking results from roasting and baking to broiling, and the best part they take much less space, that's why they are the most efficient and reliable for me and the top on my list.
Cooking food in convection oven is more evenly and quickly than regular conventional oven, thanks to the exhaust system which take air from the outside and heat it, the fan blows that air in circling motion to surround the food and cook it.
Blender or Immersion blenders
Blenders are another essential piece of kitchen appliance that a lot of us already use. Immersion blenders are used for mixing eggs or batters and make the process of mixing more accessible and convenient.  And they are widely known as hand blenders or stick blenders.
There is another type of blenders in the market know as countertop blenders. They are also known as jug or jar blenders. These blenders consist of sharp blades that are used to blend hard food and liquid. These are usually used for chopping, mixing, and grinding of different things. They are the most commonly used blenders that you will see in every house.
Food processors
A food processor is used for the more intensive task than that of a blender. They can be used for slicing the vegetables or for the mixing of the dough. Some blenders also have the capability to do some intensive tasks, but food processors are actually made for that particular purpose.
These food processors are used for chopping, slicing, grinding, shredding of almost all foods, that's why it is more potent than a blender. These food processors usually come in three size compact, full, and a mini size, but you should choose one that suits your kitchen needs.
Juicer
This is another widespread kitchen appliance that most of us already have. As the name suggests, a juicer is used to extract all the juice from your fruits or even vegetables.
Usually, in a simple juicer, food is inserted from the one open end then it travels through a tube to the chamber where it is ground very well, and then it passes through a tube directly into the pitcher, and all the pulp is left behind.
Another type of juicer is handheld juicers. These kinds of juicers require more effort because you have to push the food yourself into the juicer machine, and these handheld juicers are less costly than the others. These juicers are easily available online or in local stores.
Rice cooker
Rice cookers are also referred to as Rice steamers. They are used to steam or boil your rice. Like other appliances, these cookers are also necessary for your kitchen because everyone boil rice in their kitchen at some time.
There are four stages through which rice is cooked. There is the main body, an inner cooking pan, a thermal sensing device, and an electric heating plate.
The heat is transferred from the heating plate to the cooking pan in order to warn the cooker. A conductive metal is used for the transfer of heat, and as a result, we get our rice cooked.
Pressure cooker
A pressure cooker is an airtight cooker in which steam is kept for cooking and steaming purposes. The cooker is sealed from all the sides so no air can escape or enter from its sides. Due to the high steam pressure, our food is quickly cooked.
The steam inside the cooker makes the food more moisten and for this reason pressure cookers are best for cheesecakes, meat stews and other foods. If you are new to using a pressure cooker, then you should first start by pouring two cups of water in the pot and lock the handle of the cooker. Now from your cooker select the least time possible for the steaming of water. In this manner, you can test it.
Conclusion
All these appliances can provide you ease with your daily kitchen needs, and they will obviously save much of your time so you should consider buying at least some of them of you can afford. Time is an essential asset for anyone, and these devices save your most precious thing.