Renovating your house is one of the big projects to handle. Renovating a house needs a lot of your time and observation to have a better output. It is always difficult, whether you are renovating a house or just a single room. Sometimes you don't need a contractor if you have to make minor surface changes in your house. But if your remodeling project involves a complete change in your room or any exterior changes, you might have to hire a contractor to remodel your house.
As they are professionals in renovation and construction work, they know how to manage labor, equipment, building materials, and other important stuff. They make sure that construction work goes on without causing an issue. It is important to find a good contractor for renovations of your house who can handle the project perfectly.
Sometimes home renovations are very exciting. For the big renovation project, you might need a construction service in Beverly Hills CA. You need to do good research or use good references to hire the best contractor for your house.
These tips will help you find the best contractor for your house renovation
1. Have an idea before hiring
As a client, you are the one who is in charge of making decisions. Before hiring a contractor, you need to have an idea of what changes you want. Your house and what kind of design you want for your house. If you don't know how to translate your idea into a form that shows what the product will look like, hire a designer. Their service will help you to understand your idea.
2. Get an estimate
One of the most important things before hiring a contractor is to get an estimate of your renovation. You need to get an estimate from at least 5 to 6 licensed contractors to get a better perspective on the renovation cost. You will get knowledge about how these companies' rates vary from each other. You will also get an idea of the caliber and quality of the contractor.
3. Backgrounds check
If you hire a contractor recommended by a friend or family member, it is critical that you confirm to which company he belongs and what his address. You have to make sure the contractor holds a state license. Check their license.
4. Hire a contractor nearby
It's a good thing to hire a contractor that is near you. Because a local contractor has better knowledge of the local buildings and knows how to pull off important work permits. Generally, you should have hired a contractor that has a coverage area time of 1 hour.
This means that they reach out to their clients in an hour. When you are searching for a contractor online for your house renovation, make sure you hire a contractor that is near you. Usually, contractor that are far from their clients charge them with their travel expense, which can increase their cost.
5. Determine your renovation budget
Before starting a renovation, you are the one in charge. You should decide the budget first. Such as painting your room or installing a new door will be less expensive than having to renovate the whole room or making a new room in the unused area of your house, which can be costly.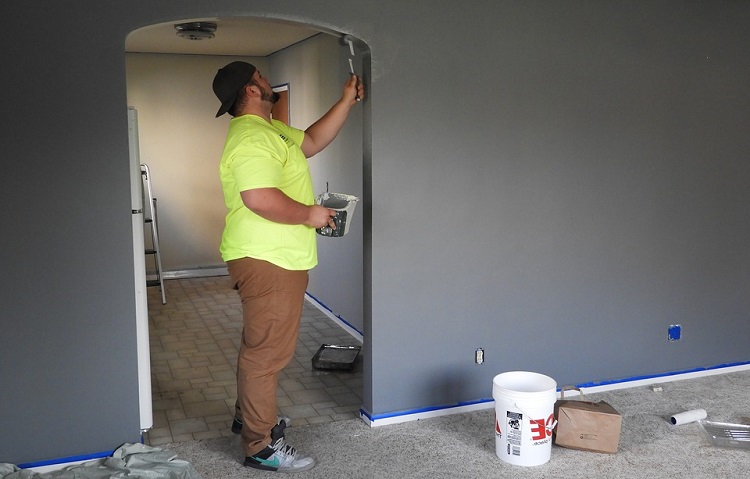 You can find online estimate calculators that will help you find out what you can expect to pay for your remodeling project. But it totally depends on the contractor on what he expects to charge depending on Laboure costs in the community and what kind of material is used. But having an estimated budget will help you.
6. Check out the warranties
Although warranties vary by region and by individual contractor, most businesses provide a minimum 1-year guarantee on their work. This means that within a year of the project's completion, the contractor will return and remedy any issues, such as a leaky sink drain caused by poor installation.
Additionally, contractors affiliated with manufacturers, such as those who install a particular brand of fiber-cement siding, frequently offer a one-year warranty on both the craftsmanship and the material itself against manufacturing flaws.
The homeowner will probably need to pursue a warranty for a manufactured defect from the product's manufacturer when the contractor has no connection to the material.
7. Make a strategy to solve the issues
The contractor you hire for your house remodeling will surely play a key role in your plan. You must choose someone with whom you can easily communicate and in whom you can place your trust.If you are not comfortable with your contractor, we will recommend you sign a contract so both parties are satisfied. Ask your contractor how you will deal with uncertain circumstances. Hear him out carefully because this can lead you to make changes that will affect your budget. Get everything written down on the contract so it doesn't cause any problems.
8. Subcontractors
Usually, a subcontractor works like a contractor but he works under the local contractor. It's like you hire a contractor for your home renovation and he hires a person for plumbing work or for any other work this person will know as subcontractor. Working with subcontractors can slow down your work because he can be busy with any other project.
A general contractor has its own employee which make sure work goes with flow and smoothly. But it's not bad to work with subcontractors maybe they can provide great quality of work.
9. Customer feedback
Customer feedback is important. You need to make sure when you hire a contractor. Check reviews of previous clients. Its easy now to review any contractor through websites. People review their work quality through reviews they have got from previous clients.
If you find all good comments or reviews. Ask him to give you the list of customers and consult them for your own satisfaction.
Conclusion to hiring the best home renovation contractors
We recommend you to follow these instructions to have best contractor. Get stress free renovations of your house.