Four Tips to Choose Plywood According to Your Need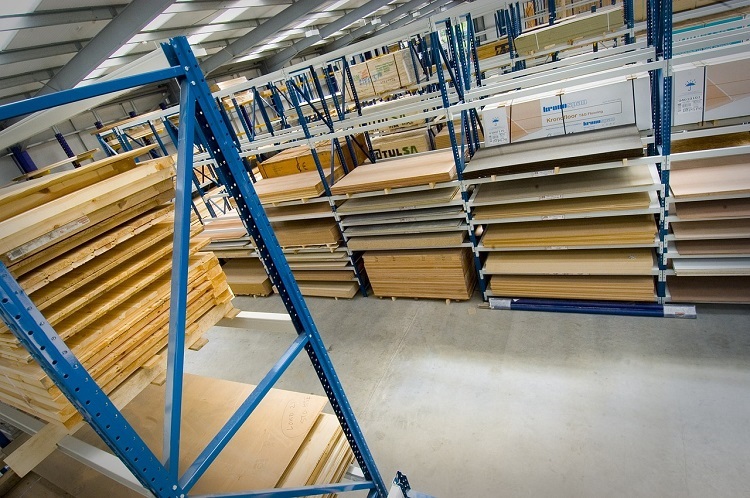 Are you looking for good quality plywood to complete the interior furniture of your office or home? If you do, then there are many top plywood brands In India, you can select from. If you want to know about the best plywood manufacturer company in India, it's not that difficult. When the stage comes up of making furniture for your home and needs to make a decision of material to make furniture, you may be confused at the same time by having heard about a lot of wooden products like plywood, particleboard, MDF, etc.
Plywood is the most common building material used in almost every furniture like sofa, wardrobe, closet, drawers, kitchen cabinets, etc. Buying plywood may be your need, but the purpose for which you are purchasing may be your desire, e.g. plywood for bed, dining table, wardrobe or luxurious showcase. Therefore, make sure that you need that particular item that you desire. Here are some tips which can help you to make an ideal decision for buying plywood from the market or online. We give you a few tips to select the right one for your offices or home and be knowledgeable of a ply.
1. Consider the area where to use
Before buying plywood from the top plywood brands In India, you should identify the area where you want to use plywood. For instance, if you are buying plywood for furniture for an area like a bedroom, living room, or study room, then consider buying a Commercial or MR grade. And, if you are buying plywood for furniture in the kitchen or bathroom, then consider buying Waterproof. Make a list of how many plywood sheets you need for each room.
Suppose if you are planning for kitchen cabinets, there are a number of options available like plywood, veneer, solid wood, PVC, steel etc. However, before using any of such materials, always remember that the kitchen is an area where water and heat mostly come into play. In addition, you will be using this space regularly, where often things are roughly handled. So, choosing material for making furniture is also crucial. That's why at a time of ordering, order accordingly.
2. Check plywood size
Before you are going to buy plywood for furniture, you need to consider the grade of the plywood. For this, first, you need to identify in which area you want to use plywood. For instance, if you want to buy plywood for a bathroom or kitchen, then you may use Boiling Water Resistant (BWR) grade plywood. And, in the living room or bedroom, you can use Moisture Resistant (MR) grade plywood. Some other types of plywood are also available like Fire Retardant Plywood, Flexible Plywood, Industrial Plywood, etc. These different grades of plywood are used for various types of application.
The most common plywood size is 2449 x 1219 mm (8'x4'). Another size of plywood is also available according to your requirements. The thicknesses of plywood may vary depending upon the type of plywood and its manufacturer. The thickness of plywood is between 3mm to 25mm. But 18mm and 12mm thickness of plywood are most commonly used for furniture making.
3. Check for ISI marks:
Once you select plywood, you have to check on whether the plywood sheet marked with ISI mark or not. Also, you may notice some type of IS 303 and IS 710 marks on the plywood. These are the Indian Standard guidelines number. And these numbers are given after the plywood testing and assure the quality. The IS 303 for the general-purpose commercial Moisture Resistant (MR) grade and Boiling Water Resistant (BWR) and IS 710 for Marine Grade plywood. 
With ISI marks, also measure the edges of the ply to know whether any variation in thickness is present or not. Slide your hand slowly over the flat surface of the plywood and check for any undulation on the surface. This undulation will give an ugly finish to the surface after you have polished, laminated or painted the product. The uneven surface is also a sign of improper production techniques and lower strength. This type of testing must be done on plywood to ensure its quality.
4. Cost
Plywood is used in many interior elements from furniture and storage to the floors and ceilings. The main purpose of using plywood is for making furniture, wardrobes and modular kitchen cabinets. However, plywood can be used as wall cladding, wooden flooring, and false ceiling. The cost varies based on different aspects from the type of plywood to the thickness and quality.  
Plywood prices at wholesaler are lesser than retailers. In addition to that you'll get some extra benefits like you will get different types of plywood in one place. These wholesalers always maintain different type's plywood like MR Grade Plywood, Waterproof plywood and Gurjan Plywood. Suppose you select MR grade plywood; then at these places, you will get the chance to see hundreds of MR Plywood sheet and easily judge the quality of plywood by comparing with others. Consider all these tips before purchasing the same.