5 High Security Locks for Home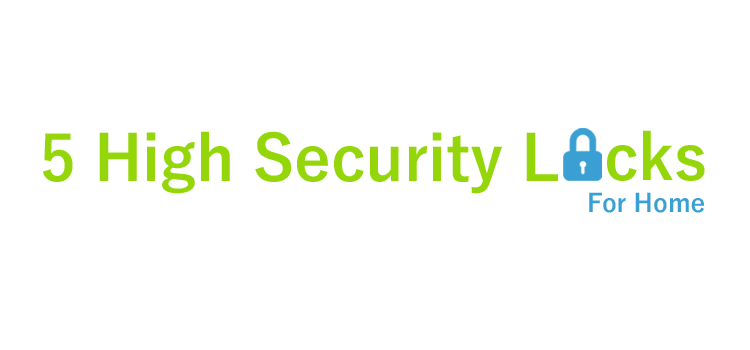 A number of high security door locks have been introduced in the recent times, due to the soaring threats of crime, theft and burglary. Even your most trusted neighbor can break into your home so, the best way is to use high security locks for your home. The top most locksmith in Fort Wayne Indiana  recommend you to take a look at the most preferred and popular high security locks here.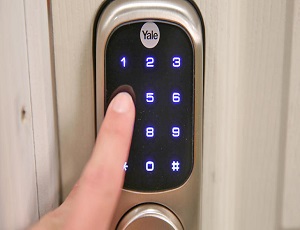 1. Touch Screen Locks- Touch screen locks only recognize the authorized "touch" and operate like a normal ATM. It only gives access to those who will be able to enter the right numerical PIN number. There's a stringent deadbolt lock behind the touch screen interface, which provides a strengthened security. It also comes with the access of a key, but if the key is lost by any chance the PIN will provide security. After all, you can also opt for keyless alternative.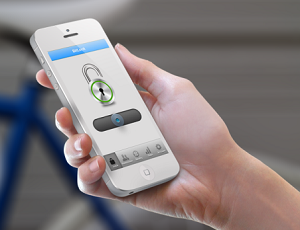 2. Bluetooth Activated Locks- With this system, you can lock your home via Smartphone. This type of locks use a top-notch encryption attached with a Bluetooth device and an app controls all these mechanism. A special entry code is assigned for this purpose. However, these Bluetooth locks come with remote access on demand and a doorbell camera, so that you can see what's there outside even before opening the door.
3. RFID Locks- Though it is essentially made for the commercial purpose, residential properties are also using the same due to its improved security. According to this mechanism, the lock is opened by a single touch through radio frequency. The key of such lock is usually a token, card or a wristband. It can also be a piece of jewelry. All it needs is a RFID chip inserted into it.
4. Padlocks- The traditional and most widely form of locks are padlocks. However, in terms of security, there's no match to it. Even in the age of technical advancement, people mostly use this system with a lock and key feature. There are re-keyable and non re-keyable options.
5. Knob Locks- Knob locks provide increased security along with the deadbolts, though a lot of times these are used as the primary locks. These are installed inside the primary door to increase the strength of the deadbolts. However, never consider using it outside the door, because it can be broken with a hammer or wench.
Each of these locks provides increased security, but you have to choose which is actually working appropriately for you. Call best fort wayne & new haven locksmith at 260-222-5505 to choose right locks for home doors.