If you live in an apartment, condo or house that is rented to you by a landlord, is that landlord liable for any personal injuries you sustain while living on their rental property? Your landlord's liability for any slip and fall injuries depends upon the location of the fall as well as the reason for the fall, as well as if you can prove that they were negligent in making repairs.
Proving Negligence
Your ability to claim damages against a landlord for any slip and fall injury while living in a rental property depends upon any negligence that can be proven on the landlord's part. If you can prove that your landlord was negligent in fixing repairs and maintaining the building in proper order, you can likely file and win a slip and fall case.
You must advise the landlord of any unsafe conditions you might encounter on your rental property, such as a slippery floor due to a leaking roof, or rotting floorboards and steps that might give way and cause you to trip and fall. Once you inform your landlord of a possibly dangerous situation, they must make every effort to fix it so that slip and fall injuries won't occur.
Rental Property Common Areas
Read over your lease to fully be aware of what parts of your rental property's exterior or common areas you are deemed responsible for keeping free and clear of debris. An accumulation of ice and snow on the sidewalk leading up to your apartment or house might cause a slip and fall injury, but you can't hold your landlord accountable unless your lease specifies it is the landlord's responsibility to clear all common areas from snowfall and icy conditions.
If you trip over an object left on the exterior stairway and injure yourself, it's not the landlord's responsibility to keep those stairs free from obstruction. But if the stairs are broken in some way or violate city building safety codes and you trip and fall, then your landlord is liable for any personal injuries you sustain from a slip and fall on the staircase.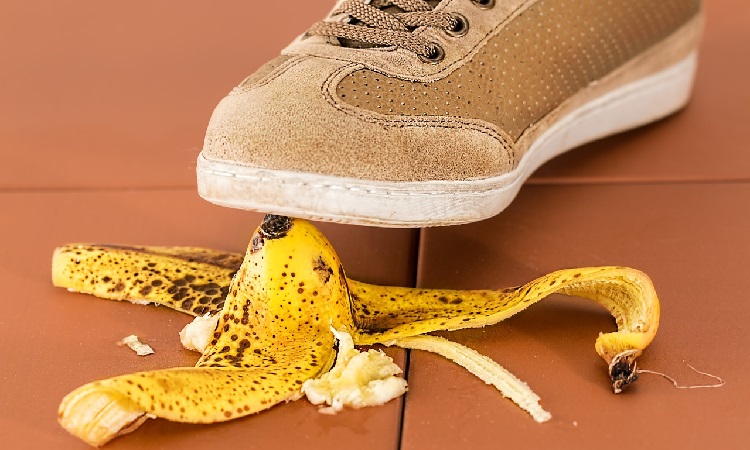 How to Prove Liability
Take photographs of any unsafe conditions and document when and how you inform the landlord that these areas need immediate attention. You also should take pictures of any injuries you sustain and make copies of any medical records for the treatment you sought after the slip and fall injury. Any visual record that demonstrates negligence on the part of your landlord can be helpful in winning a personal injury claim.
Get Professional Help
Should you be a victim of a slip and fall accident that occurs at a property you rent from a landlord, it's a smart idea to get a consultation with an experienced personal injury attorney. A personal injury lawyer specialist dennishernandez who has a good track record of proving that a landlord was negligent in maintaining safe living conditions after being informed by you, their tenant, about any issues, can help you recover medical expenses, lost wages and even compensation for pain and suffering. You have the legal right to hold your landlord responsible for any slip and fall injuries caused by the negligence of your landlord, especially if you can prove that you alerted them to make necessary repairs.