A party is a great way to get together with your loved ones, relatives, friends, neighbors, co-workers, and other people. It's an opportunity for you to let your hair down, relax, and enjoy amazing food and drinks, along with the company of your guests.
The overall ambience and the total experience of your guests, though, will be affected by the overall cleanliness and neatness of your home. As such, it is important that you sufficiently clean and prepare your home for the event.
Below, a professional cleaning company in Dubai shares the best tips for cleaning and prepping your home for a party.
1. Create a cleaning checklist
Create a list of the rooms and areas in your home that you need to clean and tidy up. When you do so, you'll know which ones to prioritize, and you won't forget areas that you tend to neglect such as entryways or hallways and coat closets.
2. Prioritize the rooms that will be frequented by the guests
Once you have your list, start by cleaning and tidying up the areas where your guests will be spending the majority of their time. These are usually the living room, kitchen and dining area, and bathrooms.
Living room

Dust all surfaces thoroughly, including the coffee table, side tables, bookshelves, lamps, TV, entertainment system, and TV stand. Make sure your furniture are clean and smell good. If the sofas and chairs have covers or slipcovers, run them in the washing machine first. In case you have hardwood floors in your home, give them a fresh shine with wood floor cleaning.

Kitchen

Remove piles of mail, dirty dishes, and other items from the table and counters. Throw away all junk mail. Hide the kitchen plates, cups, glasses, and other utensils inside the cupboard and cabinet.

Sanitize all counters and all appliances that may be used during the party. Use an antibacterial product in cleaning the surfaces and even with washing utensils and cutlery to remove harmful germs that are usually lurking inside the kitchen.

Sweep or vacuum the floors and get rid all of the dust beneath tables, chairs, and in corners. After sweeping or vacuuming the floor, use a wet mop to really give it a shine.

Make sure you empty the dishwasher so that you can use it immediately after the party. Place some extra garbage cans in visible places so that your guests can use them to throw their trash If you will be using paper plates, cups, and plastic spoons and forks, if you will be using them.

Bathroom

Sweep and mop the floors especially the area behind the toilet. Give the toilet bowl a good scrubbing as well and get rid of all unsightly rings. Wipe down countertops and remove the spots from mirrors.

Place clean towels on the rack and refill toilet paper. Change the shower curtains if they are dirty and close them. Lastly, replace or shake out rugs in the bathrooms.
3. Don't forget the entry or hallway
Remove any clutter in the entryway including shoes, mail, newspapers, and dog leashes. Sweep or vacuum the floor and clean it using a mop to make it shiny clean.
Tidy up the coat closet so that your guests will have a place to stow their coats and jackets.
4. Add your own finishing touches to make your home party-ready
Aside from cleaning and tidying up your home, make sure you give your space the right mood-enhancing ambiance perfect for the event. This means adding some small and personal touches that will make your home comfortable and inviting.
Start by adding and arranging some flowers in the kitchen and living room. Display some beautifully framed photos and other wall decors as well. You can also light some scented candles to make the living room more cozy and relaxing.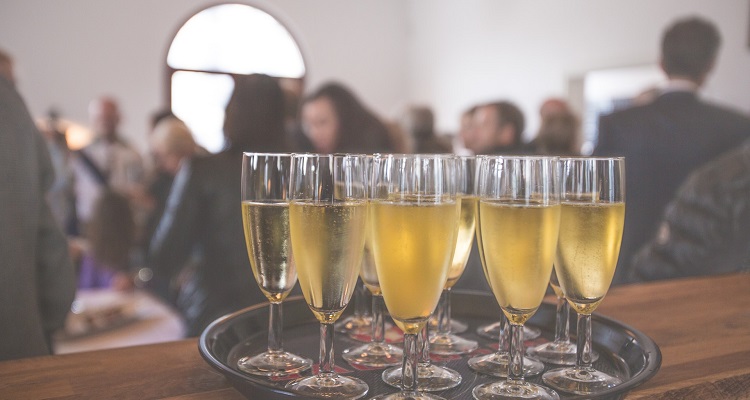 5. Be prepared for minor cleaning emergencies
You will be dealing with a lot of spills and stains during and after the party, so make sure you have some stain removal products at hand. Don't forget to stock on up on sponges and microfiber cleaning cloths as well.
6. Hire a party cleaning company
Lastly, if you don't have the time to give your house a good scrubbing and to organize it yourself, you can hire a party help company that provides residential and commercial cleaning services. Their team will ensure you have a spotless and fresh-smelling venue in time for your party.
With their help, you can then focus on the other aspects of your party preparations such as food or catering, decorating, and rounding up your guest list.
There is nothing fun or relaxing about preparing your home for a party. The thought of giving your entire house a good scrubbing down before the event can even make you want to change your mind about hosting it in your home. But by prioritizing your cleaning chores and getting help from experts, you'll have more time to make the event more fun and memorable. You'll also have more time enjoying the party itself.