Are you looking to refresh your floors for the new decade? Do you find yourself overwhelmed with all of the choices on the market today? Fortunately, there is an option out there to fit every decor and lifestyle.
There are so many cheap flooring options growing in popularity with a variety of benefits. Many offer eco-friendly options without sacrificing a sophisticated style. Durability is now possible with materials that still provide maximum comfort under bare feet. Creative designs and installation take traditional materials and make them modern.
Here are seven flooring ideas and designs that will update your flooring and provide a fresh new look to your space. You can opt for a more neutral look or make a statement and go for a bold design. Either way, they all have the potential to make a huge impact on your space.
1. Soft Cork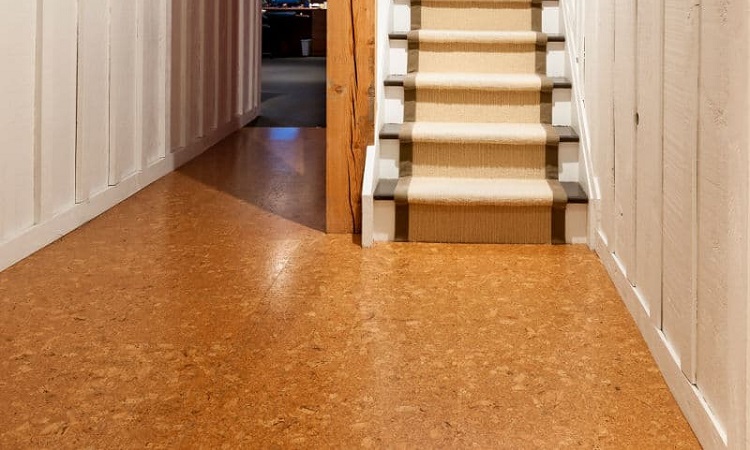 Wanting the benefits of a hard floor but still want something quiet and warm underfoot? Cork is a great eco-friendly option that's having a big moment. It's made from renewable resources and its production requires minimal environmental impact. Plus, it's naturally anti-microbial, anti-bacterial, and easy to clean.
There are now a lot of options when it comes to cork flooring. Natural cork floor has the soft, grainy look of the raw material it's made from. It's extremely cushiony and quiet and it looks beautiful in a variety of spaces from kitchens to living areas.
Wanting for more of a wood or tile look? Cork planks are produced with cork as the main material and covered with a high-definition print of wood grain or textured tile. This gives you the appearance of the desired materials while still reaping the benefits of cork flooring.
2. Creative Tile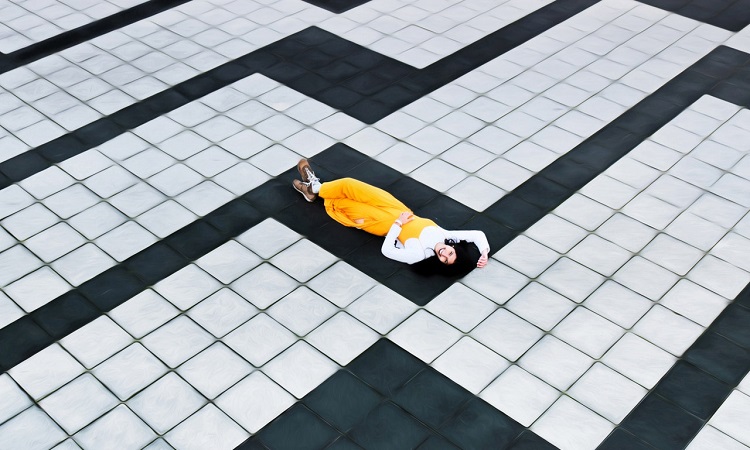 Tile is one of the oldest flooring materials, but today's tile designers and installers are bringing new life to it. Bright colored and designed tiles create maximum impact. Innovative patterns give classic tiles a new twist.
Graphic tiles are making a big splash right now. They are available in an endless selection of sizes, colors, and designs. Bold ones can be installed in small spaces like bathrooms for a fun accent. A subtly designed tile can add a touch of detail to a large area like the kitchen.
Want a more traditional tile that will stand the test of time but still look modern? Consider a tile layout pattern that can produce an eye-catching effect. A chevron tile floor makes for an interesting yet polished foundation to your room. Using a herringbone pattern can transform a plain, rectangular tile from standard to a custom look.
3. Industrial Concrete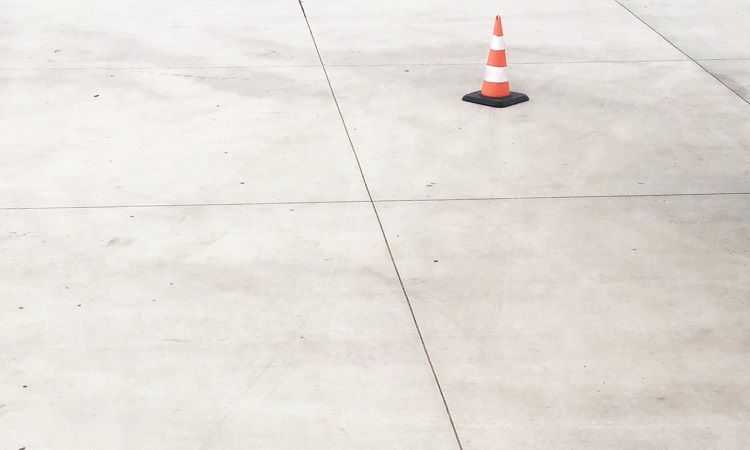 The industrial trend in decor has been increasing in popularity and accessibility. Concrete is the perfect flooring to pair with this aesthetic. It's versatile and installers have developed new techniques to make it custom to any decor. It can be patterned, stained, or finished to perfectly match your style.
Concrete is extremely durable and strong, making it a smart choice for high traffic areas. It's easy to maintain and the cleaning is simple. There is also an abundance of options to fit most budgets. Plus, lightweight concrete makes installation possible on a variety of foundations.
4. Quiet Rubber
Rubber flooring isn't reserved just for the gym anymore. This durable option can make the perfect choice for your home. It's durable, resilient, and comfortable to walk on. Plus, it comes in a growing array of options.
You can choose from solid sheets and rubber tiles. One of the benefits is that the color is consistent and long-lasting throughout the flooring. A wide range of colors is available from bold hues to subtle neutrals. Embossed rubber flooring can add interesting detail to your space.
5. Eco-Friendly Bamboo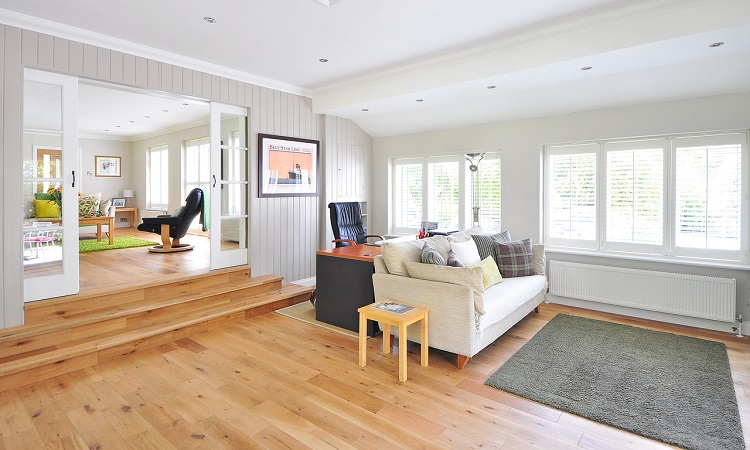 Bamboo first became a popular flooring choice for its eco-friendly benefits. Its durability and softness are a unique combination that appeals to many home-owners. Now, it's being used in new ways that can fit a wider range of decor.
Bamboo plank flooring is a dense flooring choice that comes in a wide variety of options. It can give you the look of classic hardwood in nearly any stain color. Plus, it's non-toxic and still an environmentally sound option. The bamboo component absorbs sound and provides cushion.
6. Carpet Modernized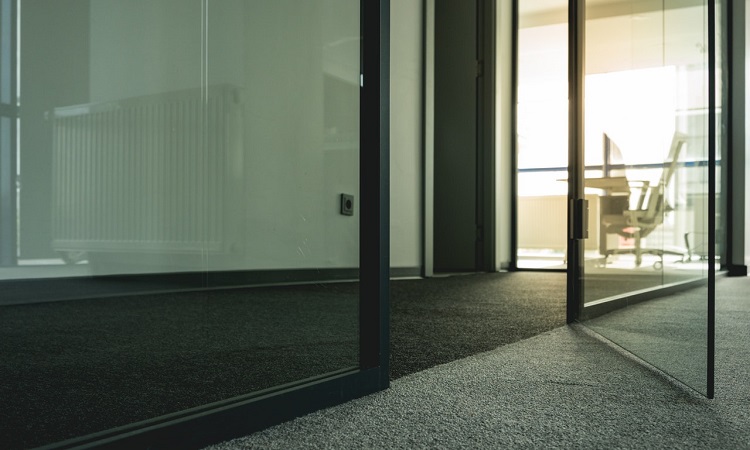 Sometimes carpet is the most practical choice for coziness and warmth, especially for spaces like bedrooms. Fortunately, there are some unique and modern choices on the market. There is a carpet style and design out there to fit any decor.
Being eco-friendly still remains a priority in the flooring world. This has led to a rise in the popularity of carpet being made from recycled content. Carpet made from plant-based materials, like jute and sisal, is also trending.
Carpet designers are getting bold with colors and graphics. Look for fun patterns in a variety of hues. Everything from animal prints to geographic designs creates a unique, eye-catching statement.
7. New Twists on Hardwood
Hardwood will stand the test of time as a popular flooring material. It has the great benefits of being extremely durable and easy to maintain. Plus, it's long-lasting and can be refinished to change up the look. Designers are adding new twists to this classic material to bring it up to date.
Hardwood is the perfect base to customize any space. It can be cut in a variety of ways to create different looks. It can also be stained nearly any hue desired. Hardwood floors can also be installed in an assortment of patterns.
The modern farmhouse and industrial decor trends have driven the popular finishes of today's hardwood floors. Eliminating the gloss and opting for a matte finish with distressed features lends to a more raw look. Lighter gray and whitewashed tones blend better with a more modern aesthetic. Wider plank hardwood is becoming more popular for a more rustic look.
Conclusion
Flooring can be a significant investment so it's important to choose wisely. Consider your style and priorities to choose the best material for your space. Fortunately, many of today's flooring options can be customized to fit any taste.
Evolving flooring trends make selecting your floor overwhelming but fun. The endless options mean that you're likely to find the perfect choice that still fits your budget. You'll be able to find a stunning design to revamp your floor and bring it up to date.