Pack Like a Pro with This Moving Packing Guide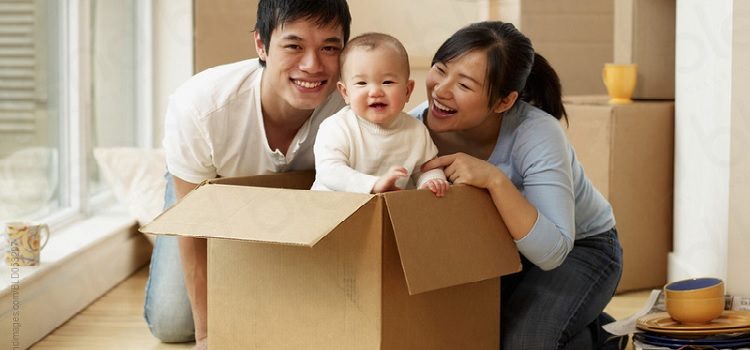 It is not uncommon to have some of your possessions broken during a house move. And yet it would be wrong to surrender and to accept this fact as a norm. All of your items, even the most fragile and delicate ones, can remain in one piece if you hire a fully equipped and serviced moving van and if you move them using specialised equipment such as trollies, dollies and straps. But the best way to preserve the condition of your belongings is by packing them skilfully, effectively and meticulously – much like a professional packer.
The importance of quality packing materials
If you want to pack your personal possessions like a pro you will need to use excellent quality packing supplies. That is how you will ensure that you have provided the best possible protection for the items you are preparing to move. Specialised materials are more durable compared to DIY packing solutions and they will prevent your possessions from getting damaged even if the ride on the transit van turns out to be rather bumpy. If you are worried that your budget will not allow you to exclusively use only professional packing products, you can make a small comprise – buy specialised supplies only for your most valuable and fragile belongings.
Most frequently damaged items during a move
Artwork – paintings, sculptures and etc.
China and glassware – dishes, tea and coffee cups and stemware
Electronics – flat-screen TVs, computers, cameras and more
Furniture – particularly those that are bulky and have an odd shape
An even more wallet-friendly strategy would be to simply let the real pros handle this task. If you rely on the comprehensive services of an insured moving company, you will get an all-round relocation solution. The skilled and qualified moving experts will not only load your items on the moving vehicle and take them to your new house, but they will also prepare and pack your belongings. What is more, the specialists will use professional supplies like cardboard boxes, bubble wrap, packing paper and more. Many flexible moving firms also offer the delivery of packing supplies which is an incredibly useful and convenient service as it will let you have full control over the process and use quality materials at the same time.
Compared to having to do everything all by yourself, the assistance with which a trained team of movers can provide you is guaranteed to make your relocation both safer and cheaper. Also, many friendly movers are even willing to give their customers big mid-week discounts and a few free tips. That will help you lower your expenses and up your packing game. To find an honest and reputable removals company, compare quotes and read client reviews. A well-established moving team will have a lot of experience organising various kinds of moving jobs and will rely on a modern armada of fuel-efficient and GPS-equipped moving vans and trucks.
A few words on moving boxes
As it was already mentioned, there are various types of packing materials – from packing tissue and paper to furniture pads and blankets. However, cardboard boxes are a must-have if you are planning to pack your home for a move. All of your possessions need to be organised into boxes. Well, you can make a few exceptions. For instance, if you have some dirty laundry which you forgot to wash and dry before the moving day, you should put in a bin bag instead of in a box. Most other things, however, need to go in a box.
For an inexperienced first-time mover, it can be quite hard to decide on the type, size and number of the moving boxes. Generally, they come in small, medium, large and extra-large sizes. If possible, use the small and the medium ones only for heavy items and large and extra-large for lighter ones. For instance, do not pack your books in a large cardboard box because in that way they will be difficult to lift, load and unload safely.
Types of specialised moving boxes:
Mirror and picture boxes – often expandable so that they can be customised according to the size of the mirror, framed picture or the painting;
Wardrobe boxes – used for the moving and storage of clothes and include hangers;
Dish pack boxes – usually come with foam pouches and divider units and are designed to offer protection not only to dishes but also to various other fragile items like glassware, small decorations, china and etc.
Lamp boxes – contrary to what their name suggests, these boxes can be used not only for lamps but also for tall vases, golf clubs and many other items;
Book boxes – small in size with a hard bottom and they can be used for the packing of books and other small but heavy possessions;
Flat-panel TV boxes – created for flat-screen TVs and computer monitors and they protect the screen of the device from excessive pressure;
As for the number of boxes you will need, it will depend on the size of your home. The bigger the property and the more people live in it, the more packing materials you will need.
| Size of home | Small boxes | Medium boxes | Large boxes | Extra-large boxes |
| --- | --- | --- | --- | --- |
| 170 – 205 sq. m. | 40 | 40 | 25 | 15 |
| 150 – 170 sq. m. | 35 | 35 | 20 | 10 |
| 110 – 170 sq. m. | 30 | 30 | 15 | 10 |
| 85 – 110 sq. m. | 20 | 20 | 10 | 5 |
| 65 – 85 sq. m. | 15 | 10 | 5 | 3 |
| Under 65 sq. m. | 10 | 10 | 3 | 2 |
Packing rules to live by
Aside from having the right materials, you will also need to have the right packing technique. There are a few easy-to-remember rules which you should use. First of all, never put light and fragile goods under heavy and bulky ones. Also, start by packing the items you rarely use and put labels on every box and crate. That will help you to easily keep track of your possessions and to enjoy a smooth unpacking process. Another great tip is to avoid leaving empty space in the boxes. Fill them up well with paper or bubble wrap to minimise the movement of the items in them.
Congratulations! You have just passed the crash course in packing – professional style. It is time to put the knowledge you have acquired into practice.
Video on: Packing Tips for Moving House