Moving with a House Removals Company in Manchester: How To Organise Your Belongings?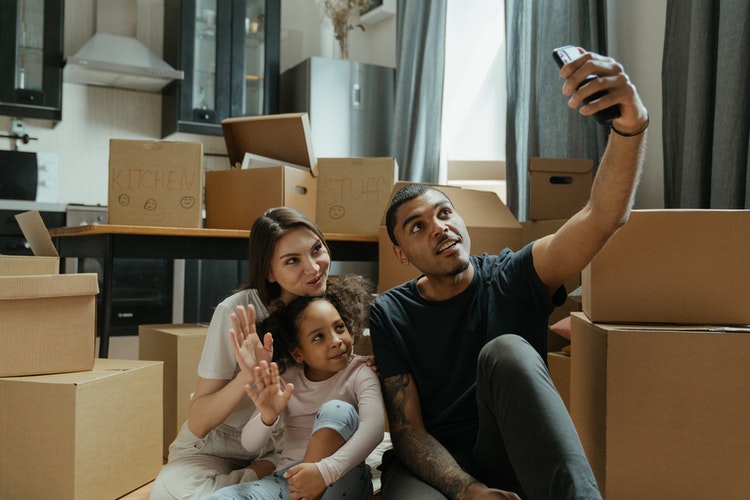 Moving to Manchester is no different than any other move. It involves hours upon hours of hard and tedious work that could cause mental, emotional, and physical stress.
Luckily, there are numerous ways for you to make this stressful period much easier. Nowadays, you can easily turn to third-party relocation services or house removals companies to help you out with your move.
If you are curious about how a removals company can help you make your move much smoother, you've come to the right place! This article will be discussing the benefits of hiring a house removals firm and giving you tips on how you can make moving with a removals company much easier by organising your belongings a certain way.
Benefits of Hiring A House Removals Company
Although it may seem like nothing but an unnecessary moving expense for your house removals in Manchester, a removals company actually poses a lot of benefits for your overall moving process. Here are some of them:
1. You Will Be More Relaxed
From packing up years worth of items to driving anxiety-inducing moving trucks, there is a lot of stress that is associated with moving house. However, with a moving company helping you every step of the way, you can take a step back and focus on other things while the movers do all the hard work.
2. You'll Save Some Time
With a professional house removals company, you can stay on task and on schedule at all times. Their efficiency and experience can get you out of your old home and settled into your new home in no time!
So, if you're dreading a long, sweaty day spent carrying boxes and moving furniture, a removals company is the way to go!
3. Your Items Will Be Properly Packed and Secured
If you decide to go for your removal company's full and comprehensive moving service, your movers will also handle the packing up of your belongings, thus saving you from the hassle of doing so yourself.
You won't even have to worry about anything, including your vehicle getting damaged, as they have the skills to make sure even the most valuable furniture and precious art pieces are packed securely. To give you that extra peace of mind, though, it would still be best if you handled the packing of your valuable and expensive items yourself.
With a professional removals company on the job, your items are also adequately insured. That means if any of your things get damaged in any way during transport, you will be fairly compensated for the replacement or repair.
4. You Will Be Safe From Moving-related Injuries
There are a handful of injuries which you can acquire from attempting to carry and move your belongings yourself. However, by letting professionals handle the relocation of your heavy and bulky belongings, you won't have to worry about getting injured at all!
5. You'll Save on Moving Costs
Though it doesn't seem like it, hiring a professional removals company may help you save money in the long run. Here are some of the expenses you can save on by hiring a moving company:
Moving van rental and fuel costs
Packing material and box costs
Third-party transit insurance
So, while these a removal company seems expensive at first, looking at the picture may just help you realise that you are actually just directing your money elsewhere rather than saving it. Here's a guide on how removal costs are usually broken down.
How To Organise Your Belongings For Your Moving Company
While having a Manchester House Removals company will help make your move as smooth as possible, it would be still best for you to have a hand in organising your items before your professional movers take them to your new home.
This will make the packing, unpacking, and arrangement of your belongings to be as quick and easy as possible. To help you out, we've come up with a list of tips on how you can organise your belongings.
1. Declutter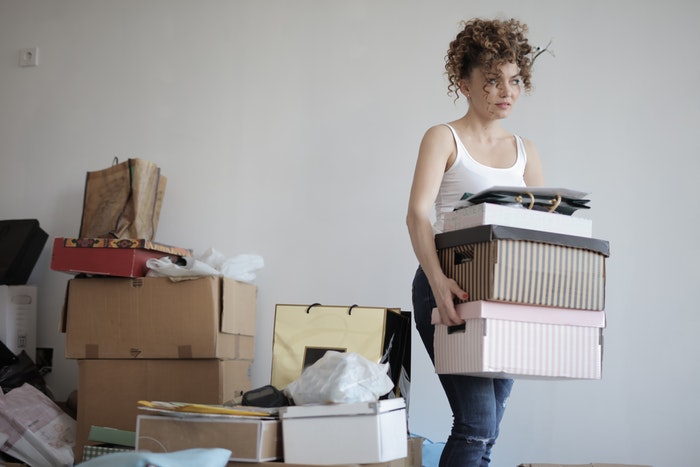 Clear out your closets, cupboards, and drawers before packing everything up. What you do with the items you no longer want nor need is up to you. You may choose to sell, donate, give them away, or throw them in the garbage altogether.
By doing this, you are effectively saving yourself or your movers from having to deal with packing, transporting, and finding space in your new house for unnecessary items. Moreover, getting rid of these items will help save you some money, as by downsizing on your belongings, you are effectively minimising your need for a moving truck with more space.
2. Recycle
While segregating, you will also find lots of old mail and documents. Sort through these and put in recycling everything you no longer need. If you find anything containing personal information shred them before disposing of it.
3. Segregate Your Belongings
Pack up your house one room at a time, and make sure no items from two different rooms are packed into the same box. This will ensure a quick and streamlined unpacking process for you or your professional movers.
Also, separate your essentials from everything else. This includes a few sets of clothing, phones, gadgets, and their charges, medication, cash, important documents, and the like. Pack these items last and pack them in a separate bag which you may easily access without having to unpack huge boxes.
4. Make Use of Alternative Packing Boxes and Wrapping Materials
You will also want to take advantage of bags or suitcases that would have been otherwise empty when transported to your new home. You may, for example, pack books, clothes, and small appliances into a suitcase rather than trying to stuff them all into a box.
Meanwhile, you may also use table napkins and runners as liners between your porcelain plates or wrapping material for your breakable glasses and jars. Egg cartons, on the other hand, are useful in keeping cables, cords, and even jewellery untangled throughout the move!
5. Have An Easy-To-Follow Labelling System
Lastly, label all your boxes and alternative containers! It is essential to create a system which makes keeping track of all your belongings easy and hassle-free.
Aside from labelling them your boxes, you may also colour-code them depending on their corresponding room in the house or assign a number for each of them. Make a list of the contents of each box to make sure you know where everything is going into.
If you are working with removals companies, try to brainstorm with your movers to come up with a labelling system that works for both of you.
Looking for ways to keep your home clean and organised after you've moved? Check this out!