What is a Right-Angle Drill Used for In-Home Remodeling?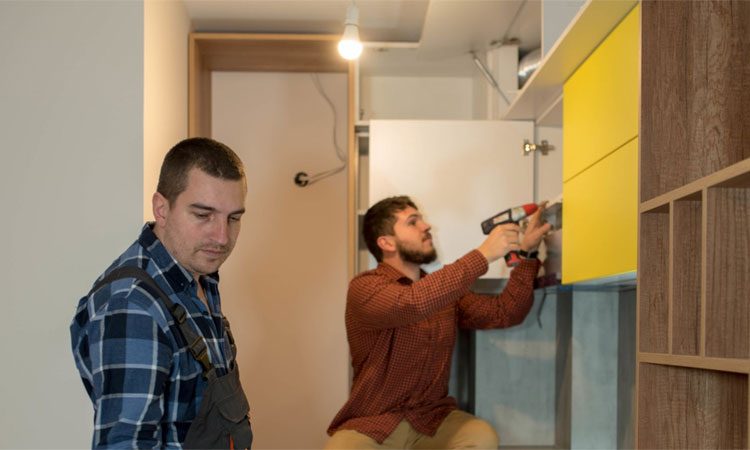 When it comes to drills, there is just about one for every situation you can think of.  But what about those situations that force you to be tight on space and you don't have enough room to use a regular drill?  That is exactly where a right-angle drill comes into play.  A right-angle drill is a mix between a screw driver and a miniature hand drill.  It is typically going to be smaller in size and lighter than a regular drill in weight.  This is because it has been designed to squeeze into all of the awkward and tight confined spaces that seem to appear in every project you have ever done.
When it comes to right angle drills, they are going to do the exact same job as your regular drill will do, but instead of having been designed to have a much shorter handle and a much longer head, it is going to have a much longer handle and a much shorter head.  This shorter head is going to be set at a right angle, also referred to as a 90-degree angle, which will then allow it to be used in many of the smaller confined spaces, but without you having to twist their arms.
Right Angle Drill Features
Right angle drills have become a very popular tool for just about any project, so there are hoards of different brands of them on the market.  While each right-angle drill is going to have its own list of special features that make it better than a competing right-angle drill, the one thing that they are all going to have in common with each other is their handles.  Each of the right-angle drills handle is specially shaped so that just about any type of application you think of can be done using just one hand.
Another common feature of this drill is going to be the handles grip.  These special grips have been designed to allow the user a much better range of motion, as well as provide a much better weight balance than most regular drills.  And in case you are wondering, this weight balance is including the slide in battery pack.  What really makes right angle drills stand out from regular drills though is that even though they are designed to be used with only one hand if you so desire, they are typically going to be held with both hands in order to get better accuracy and better balance while in those hard to reach, tight spaces.
If you are constantly finding yourself in a spot that is a little too tight for a regular drill to fit, you may want to invest in one of the high-quality right-angle drills that are on the market today. This site has a great list of brands to purchase. If that is the case, you are going to want to make sure that your right-angle drill has the option of removing its drive head so that you are able to use it as a regular drill as well.  What this is going to do is give you the option to have a conventional drill, as well as a right-angle drill as well.  It's like you are going to have two drills in one.
Right angle drills come in both battery powered and corded versions, so which ever one you decide to go with is going to be a purely personal preference.  So if you are one of those people who doesn't mind using an extension cord that is 30 feet long, then the corded option may be exactly what you are looking for and there will be absolutely no corner that you and your drill will not be able to reach.  With that being said, the battery-operated right-angle drills provide you with a completely cord free experience, but the drills battery is going to need to be charged on a consistent basis.  You don't want to be in the middle of your project and be caught with a drill that has a dead battery in it because you are not regularly using the tool.  So, if you are not going to be using your right-angle drill on a regular basis, you may want to consider going with the corded option.
Conclusion
No matter which option you decide to go with, having a right-angle drill in your toolbox is going to be a life saver when you find yourself in a position where space is tight and your regular drill will simply not fit.  Save yourself some headache down the road and get yourself a right-angle drill.