Understanding When You Need A Professional For Your Home Repair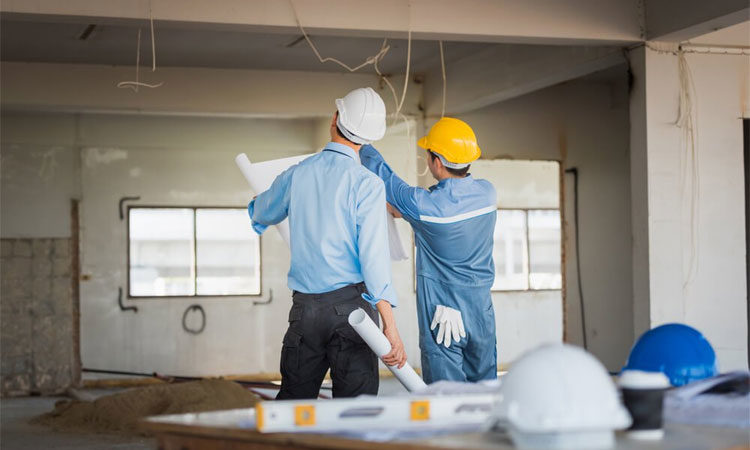 As a homeowner, you face the need for repairs quite often. Whether you've just moved in or it has been a while since the last touch up, you may be thinking about professional assistance.
Many homeowners mistakenly believe that professional home repair is too expensive for them to handle. They embark on the DIY journey only to find out that they've spent more time and money than expected to achieve a mediocre result.
While repainting walls is a fun job you can do over the weekend, the majority of other tasks in your home require professional assistance. When do you need an expert? Let's find out.
1. Electricity-Related Repairs
When it comes to electricity, don't touch it. Seriously. No matter how simple and straightforward the problem may seem, tampering with electricity could lead to lethal consequences. One wrong move could end in an electric shock. Even if you manage to avoid health problems, you could ruin the entire wiring system in your home. Fixing it could be pricey.
Professional technicians don't just have sufficient experience dealing with electrical problems. They have access to the right safety equipment. Calling experts can prevent a disaster and help you avoid unexpected expenses.
2. Height-Access Repairs
Contractors from Florida share that whether it's a façade touch-up or a roofing problem, don't try to do it yourself. Anything that has to do with climbing heights should be left up to the professionals. Even something as simple as cleaning gutters could turn lethal for a homeowner. Repairing a roof is not a DIY project.
Professional technicians work with special equipment for height access. They receive extensive training and know how to act if something goes wrong. In 2017, fatal falls accounted for 17% of the workers' death in the USA. And that's among professionals. Imagine how big of a risk you are taking climbing your roof without proper training and safety equipment.
3. Window Repair
Window installation and repair requires a professional approach. Only an expert can tell when it's time to remove old windows and install new glass and/or frames. If you try to make repairs on your own, you could damage the material.
When a window is installed improperly, it allows air and water to seep inside your home. As a result, you face mold formation, improper insulation, and high energy bills. Eventually, you would have to replace your windows.
Dealing with windows is also dangerous since it's a height-access project. Call professional technicians with experience and the right tools for the job.
4. Pipework
Plumbing and serious pipe-related work should be left up to the professionals. Especially, if you live in an apartment house. A small mistake could lead to a disaster with unhappy flooded neighbors. Water can do serious damage to your home in a matter of minutes. So it's better to avoid DIY plumbing work.
Professional technicians know all the nuances of working with the pipes. They can stop water when necessary to avoid flooding. Remember, replacing plumbing is expensive. A small problem can become big quickly.
5. Gas Leaks
Anything that has to do with gas must be repaired by professionals. Gas leaks can lead to carbon monoxide poisoning, explosions, and fires. All of the above could be fatal. Only the experts should handle gas line installation and repairs.
If you suspect a gas problem, call professional technicians immediately. The safety of your household members can depend on your actions. No matter how simple the problem appears, it needs professional assistance.
6. Asbestos Removal
If you have just purchased an old house and need asbestos removed from the property, don't try to save money by doing it on your own. Any repairs that have to do with working around asbestos could be dangerous to your health.
Special asbestos abatement services exist to take care of the toxic material. Technicians know the dangers and have proper safety equipment. So if you are planning to replace insulation materials in your home, call a team of professionals.
7. HVAC System Repairs
HVAC systems are complex and require extensive knowledge to repair. Without experience with these systems, it's hard to identify the problem. Even if you think you know what's wrong, it's better to get a second opinion.
Always hire professionals if you need to install an HVAC system. A small mistake during the installation process could turn into numerous problems during the exploitation period. Eventually, you may have to replace the system. Meanwhile, installing the system on your own usually nullifies the warranty.
8. Time Commitment
Unless you are a professional technician yourself, any DIY repair is likely to take a formidable amount of time. If you are pressed for time or have deadlines to keep, consider hiring professionals.
It would take an average homeowner several hours to deal with something as seemingly simple as a broken toilet handle problem. A professional could fix it in minutes. Before opting for DIY repairs, think about your time. Are you ready to give it up?
Final Thoughts
In the majority of cases, when you need repairs, it's better to call a professional. DIY repairs could cause further damage and lead to unexpected expenses. Doing something as simple as replacing a lightbulb or a blown fuse is acceptable. Trying to deal with one of the above problems on your own could be dangerous.