The Advantages Of Hiring A Mastic Company
Fixing cracks on your property (may it be your home or a business building) or any other maintenance that requires sealants can be a pretty tedious task, particularly if you're not too confident with your ability to use a mastic gun. That is why you need the help of professional contractors to do the job for you.
Mastic Sealant contractors will handle the entire process so you can get on with your day without worrying. After all, they have already done multiple projects that could be much harder than yours, so rest assured they can appropriately execute this one too.
Now that you're aware of the importance of hiring a mastic company, let's explore some of the most popular uses for Mastic Sealants.
Having excellent adhesion to glass, timber, masonry, concrete, aluminium, marble and even steel; this product is a versatile sealant for just about any surfaces. Applications for Mastic Sealants include but are not limited by:
Sealing aluminium windows to masonry
Sealing the edges of all types of wall-boards
Sealing lap joints between metal applications with fasteners
Also applicable for dust-proofing trucks, cars, boats, caravans, etc.
Sealing joints between porcelain enamelled panels or pre-cast concrete panels
Suitable for sealing gaps and cracks around roofing, brickwork, cladding, and a whole lot more
Numerous applications come under the construct of mastic joint waterproofing, sealing, and fire-stopping. Contractors normally do a brief site visit to observe and determine the most suitable procedure, materials, and time-frame necessary to finish the project.
Mastic Sealants can be applied outdoors as well, since it is waterproof, resistant to both high and low temperatures, and frequently includes ultraviolet (UV) inhibitors to make sure that the sun does not decrease its function. In addition, it works well with most metals, unlike the other types of sealants.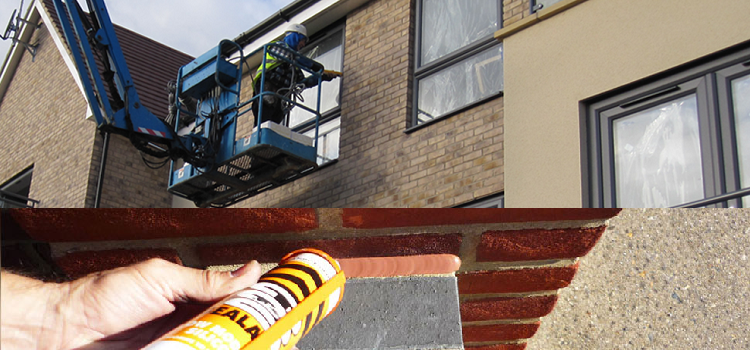 But despite the many positive feedbacks of mastic sealants, there are still some drawbacks to this material. For instance; though it stays quite flexible, it should not be applied to joints that will be frequently moved. The mastic coating will normally stay put through some amount of pressure, but it is not meant for intense joint movement. Thick applications are also preferred for mastic sealants, such as in areas with large cracks and gaps, rather than in thinner areas.
One more important thing to remember, mastic sealants usually lasts for around five years, so it should be checked from time to time to ensure that it is most effective.
Bio:
National Sealants many years' of experience in the mastic sealant application industry has allowed us to create a large portfolio of clients and making us the first choice among many contractors. We pride ourselves on the quality service and total customer satisfaction we provide by only giving a level of workmanship and professionalism our customers demand.