5 Beautiful Ways To Cozy Up Your House This Season!
Summary: While the winds get cooler, the transition from summer to fall calls for some unique and stunning cozy ideas. Now you have the perfect excuse to update your home. From the varying range of fresh accessories to the latest hues inspired by the fall, there is a lot you can use to dress your home.
So, the wait is over… fall is there to make it more beautiful. The beautiful colours of this season act as a great inspiration for indoor and outdoor decoration. There is not a single place in your home, which fall short for the fall-inspired additions. Whether it is about the fall inspired home decor, fall fashion, fall books or anything else, you can make most of fall home decorating. How? Then here is your answer.
Brilliant ideas, to rock your falls with marvelous decor ideas for this season:
Complementary Colours
Add the magic to your space with the magical colours of this season. Employ cool shades like blues, purples, and greens, to complement with the autumn colours such as red, orange, and yellow. Without investing much you can create wonders, isn't that perfect!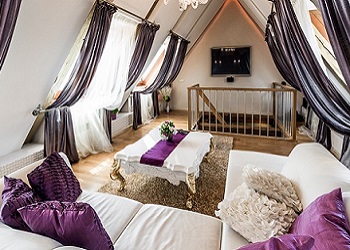 Play With Pillows
The chilled winds make you send more time with the family indoors. So, why not cozy up your living room sofas and chairs with those plush throw pillows? You can get them in different shapes, sizes and patterns, some in autumn style too. These act as a wonderful and comfy accessory, exerting warm tone for your living spaces, much needed for the season.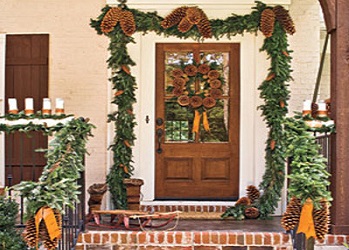 A Welcoming Entrance
How can you forget your front door? When it's about grabbing everyone's attention, nothing serves better than it. Then here is a chance to curb the appeal for your entrance. Prepare something special; give it an eye-catching display by forgoing a classic wreath, adding some creative seasonal display, etc.
Go Seasonal For The Garden
Why only the interior of your home, your gardens also need special attention for the fall season. Make sure you keep it seasonal. You can add some extra autumn plants if you want too. Pumpkins can also make a great addition to your gardens.
Candle Lights
It is definitely one of the simplest ways to add an instant injection of fall. It brings the light, essence and fragrance of fall with it. You can add some nice perfume candles to your living and dining area. You can also spice up your bedroom with seductive scented candles too.
So, enjoy the fall with these 5 decor tips and ideas, and bring in warmth to your home before it is bustling with other festive preparations.
Reader's share your cozy ideas on decorating for the fall. We'd love to hear them!
About Contributor:
Bob Fortune is a professional writer & worked as a Customer Service at Fortune Restoration. Fortune Restoration is one of the best companies in Chicago for providing Services like Painting, Restoration services for residential homeowners from Hyde Park to Lincoln Park. Connect Fortune Restoration at Twitter, Facebook & Pinterest