By Savannah Christie
Homeowners and renters alike have many financial responsibilities, and often find themselves putting off larger purchases or expenses to avoid another monthly bill. However, if one of those monthly services was the difference between the safety of your home, family, and valuables, most people would be willing to pay for that service.
So why isn't home security a no-brainer?
That's especially true since home security has become more affordable in recent years. Here are some ways your home security can actually help pay for itself, taking the burden off your mind and your wallet!
When it comes to choosing the right low-cost home security monitoring system for your home, be sure to consider the needs of your family and all the activity that takes place at your home on any given day. You'll want the best affordable home security system that fits your lifestyle, and most importantly is backed by a reliable, professional monitoring service so that you're never alone in an emergency.
Control and Convenience Through A Mobile App
Due to the convenience and added layer of protection, you want to purchase an affordable home security system that can be controlled remotely via a smartphone app. Consider additional fees and charges when it comes to downloading a home security app; there are plenty of trustworthy security companies with free mobile apps. Why spend the extra dollars on something that another company is offering as part of the package?
And remember that using your smartphone within your home is just as effective. Most home security systems are compatible with smart home hubs such as Amazon Alexa and Google Home, making it even easier to control your entire home all from your phone – or Apple Watch.
Take Advantage of Energy Efficiency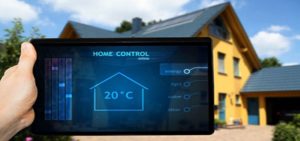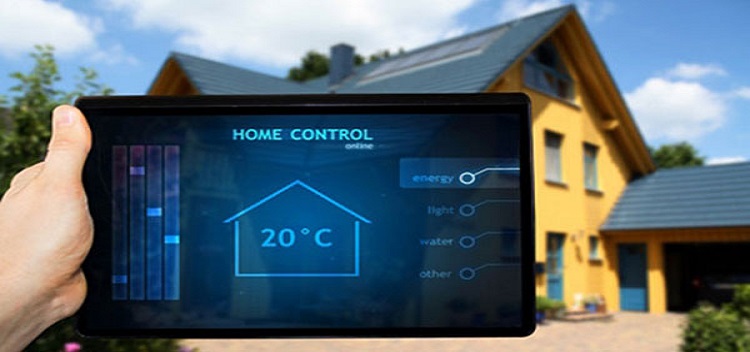 Smartphone control for your home security makes your life a little easier, as the key to low-cost home security monitoring. It's also a great way to save on your monthly energy bill.
If you have a home security system that's compatible with your home's heating and cooling system, you can create an automated schedule or use geo-fencing capabilities to cool down the house when you're approaching home. You can also simply set your thermostat to heat up or cool down as your system is set to arm or disarm via your smartphone. Always come home to the right temperature and save a few bucks on your air conditioning and heating bills by not using the energy when no one is home.
The same goes for your electric bill: Turn lights (and even some appliances) on and off with your home security system's app. Save money on electricity by setting a lighting schedule or even having the capability to turn off appliances when forgotten.
Fire Alarms Need a Quick Response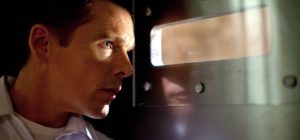 In 2016, U.S. fire departments responded to 1,342,000 fires; 371,500 or 78 percent of those were house fires (https://bit.ly/2TwdiFd). Make sure your home security system is connected to your smoke alarms and monitored by a professional service trained to contact the necessary first responders.
Using a dependable monitoring service company can greatly increase your chances of a faster alarm response than that of a home without pro monitoring. A monitored home security system could potentially save you thousands of dollars in damage by fire departments being able to respond quicker.
Flood and Leak Prevention
The best affordable home security systems and monitoring companies offer system add-ons and upgrades. Certain types of environmental sensors can detect dropping temperatures, freezing pipes, basement flooding, and much more. Imagine being notified of a leak as soon as it starts? Having these types of sensors could be the difference between a no-cost problem or a college-tuition sized problem.
Remote Vacation Home Monitoring System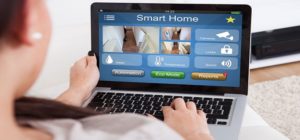 If you own a second home, all these services and features are available for your vacation home. Save money on energy bills by being able to control utilities and your remote vacation home monitoring system all from your smartphone. Additionally, if you choose a system with video monitoring, you'll be able to check in on the state of your home at any time.
Check for an Insurance Discount
When it comes to monthly bills, homeowners can definitely count on their insurance payment to add to their financial burden. Why not make the most out of this necessary service and reap its benefits?
Depending on the type of system you have, most insurance companies will offer some sort of discount (ranging from 10-20 percent) on your homeowner's insurance policy if you can show proof of your activated home security system. Don't forget that the same discount can be applied to any remote vacation home monitoring system. You can find out how to provide that information to your insurance company via your home security provider.
Discover Customer Perks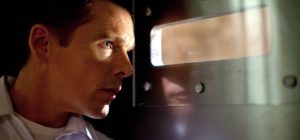 While you're finding out that information, be sure to ask about other customer benefits such as a referral program and seasonal offers. Some low-cost home security professional monitoring services actually offer free months of monitoring for every person you refer.
Most companies also offer some sort of discount for add-on products and system upgrades that are only available to customers with activated systems. If you already actively use your home security system's app, then you know to keep it up to date so that you can make the most out of new features and service upgrades.
Be Open to Financing Options
If you're ready for the best affordable home security system, but not quite ready to take on the upfront cost, most security companies provide a financing option. Rather than go with the seemingly most affordable option, do your research and go with a company that has financing terms that will best suit you in the long run. Be wary of companies with high-interest rates or monthly service rate increases.
Stop Porch Pirates
Dealing with the unfortunate reality of a stolen package is time-consuming and can be a financial burden, especially during the holidays. A 2018 survey found that 1 in 4 people have experienced package theft. Often, companies are understanding and will ship the product again. But for the times we don't get so lucky, we lose money.
Video doorbells have become popular as a way to add an extra layer of protection – some companies are even including video doorbells in home security packages as standard equipment. Use your video doorbell to see, speak and hear anyone at your door. Get notified whenever someone is at your door and be aware of who or what is on your property at all times. Whether a package is being delivered or the kids are playing in the front yard, the motion-activated camera is always ready to record.
False Alarms Cost Money & Resources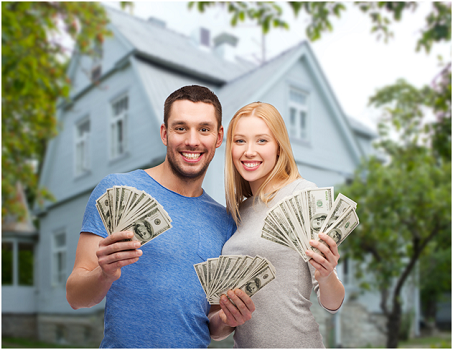 Lastly, if you've ever dealt with or had a friend who's experienced a false alarm, then you know that they can be expensive. Certain public services within towns charge a fee for police, fire or EMS having to respond to a false security alarm. Having a system that's video monitored via your smartphone can reduce the chance of false alarms. Of course, if you have a system without video, the appropriate personnel will still be notified. However, with a video-monitored system, you can quickly and easily look inside or check the outside of your home to quickly determine the necessary response.
If you're still not convinced that a professionally monitored home security system is worth the price, then simply try out the system and see for yourself. The best affordable home security system companies allow you to try out their systems with a risk-free guarantee.
Savannah Christie focuses on smart-home technology and home security as a Marketing Communications Specialist for Brinks Home Security. She enjoys following and learning more about smart-home trends in technology and design, and educating others on the benefits of home security and professional monitoring. Connect with her on LinkedIn at linkedin.com/in/savannah-christie-36a90a113/.