Why Maintenance Of The Roof Is Necessary?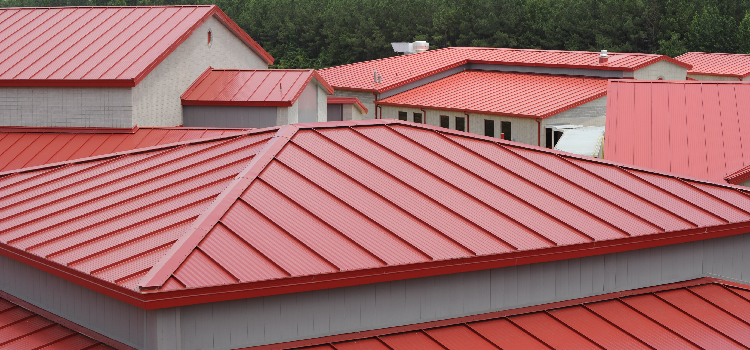 Everyone want their roof to last longer, no one wants to replace their roof, so the important thing for maintaining your roof is to get it inspected by a good roofing company, if you maintain your roof in a proper way then, it will save your money.
There are a few reasons how to maintain your roof:
Longer lifespan:
Maintaining your roof will increase its lifespan and you will have many advantages from it like you won't have to spend money on replacing it. Over decades, roof companies have improved and they have been providing roofing with good life expectancy which lasts for at least 20 years. If you don't maintain it will last longer from 10 to 15 years. When you resolve the minor issues in your roof that also extend its lifespan.
Save your roof from structural damage:
When water starts leaking in the roof those results in decaying wood and at that time for recovering that particular damage, you will have to spend a lot of money.
Protect your building from inside:
Your furniture and everything which is placed inside your house are much more important than repairing your roof. If water leakage will damage your computer system then, that is going to cost a lot. You can preserve your material from any damage by avoiding the water leakage in the roof.
Reduces problems:
When you notice that water has come inside your house, the thing which you can do is a place trash can at places where you notice water drips but if you are going to place then at any place, then, that will block your area. If your can is overflowed or leakage has started at any other place, then, that place will be slippery and that can be a reason of injury for someone. If you do not want to get in this trouble is to plan your maintenance and that will save your money as well as time.
Check for minor problems:
While you are getting your roof inspected, look for each and every possibility that can further lead to a bigger problem. Look for the debris on the roof which can create a problem. Check carefully everywhere, if there would be nails that will puncture your roof. So, it is important to check it by yourself and also by a professional.
Keep yourself aware of the risks:
If the material of the roof is not good that it is susceptible to problems. You might run into blisters that were built during construction when the contractor did not check everything. The leakage and companies do not recommend repairing the blister because they are difficult to repair and if they aren't repaired properly that lead to multiples of blisters. Ask people not to walk on blisters. Keep people from walking on the blister, and then fix it. The membrane which is below the blisters will protect it and it will you time to repair the area.
Roof project is difficult because you have to take care of it like your furniture, electronics, and everything. You cannot hide problems like leakage if you don't have a good quality roofing system. With proper maintenance and inspection, your roof will last longer.
For roofing troy Michigan some people think if they don't maintain their roof, that will save their money but what happens is that double of that money is being spent on their roof when it gets worst. So, maintenance of the roof is very significant in saving your money and keeping it last longer.