The idea of bathroom remodeling is so intimidating for many of us, and why is that so?
Expense is the main factor that demotivates us to remodel our bathrooms. We agree that bathroom remodeling is quite expensive these days, but there are several ways to do it under the budget and change the entire look of the bathroom. Homeowners take years and years to convince themselves for the bathroom remodeling but never consider low-budget options. You can have a whole bathroom remodel for under $1000, and not only it changes the look but also improves the functionality of a place. We suggest you check the step-by-step bathroom remodeling guide, it will help you a lot. 
First of all, you'll need to identify the reason behind your bathroom renovation, whether it is a personal wish or necessity of a bathroom or increasing the home sales value. So whatever the reason is, you can easily manage the expenses just under 1000 dollars.
How is this Possible?
You are probably wondering about this! In this blog, we will tell you the calculated ways to enhance your bathroom looks and focus on the areas that will impact the sight of the place. Below are some essential and foremost things you'll have to change in your bathroom in 2021, and no matter the size of a bathroom, you will have the best bathroom remodel under $1000.
1. Showerhead $49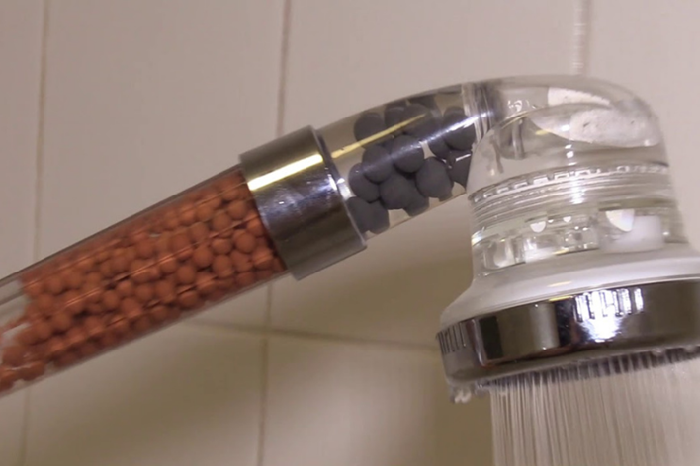 A shower is the most crucial part of our lives. Just like a refreshing and clean shower makes you feel fresh in the morning or evening, a bad shower can leave you feeling grumpier. That's why it is necessary to change the showerhead in your bathroom remodel. You can buy a fancy shower that goes well with your bathroom theme or a mineral shower head that takes your daily showers to the next level. It has all the best qualities such as filtering minerals, chemicals, bacteria, 3 shower settings, a handheld with a long hose, and many others for just $49.
2. Shower Curtain $25 – $39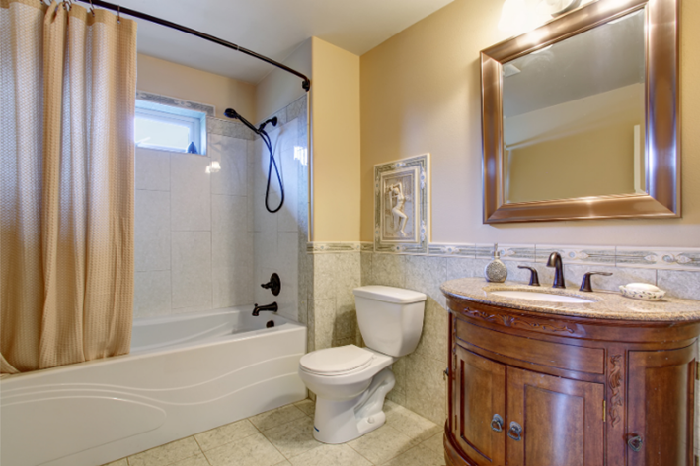 Changing the old shower curtain highly impacts the sight of your bathroom. It is up to you to go for a fancy hotel-grade liner shower curtain or buy the cheap plastic one. It depends on your budget and choice. Showers Curtains lie in all ranges but if you are trying to do a bathroom remodel under $1000, try to limit buying under $39.
3. Lights $70 – $80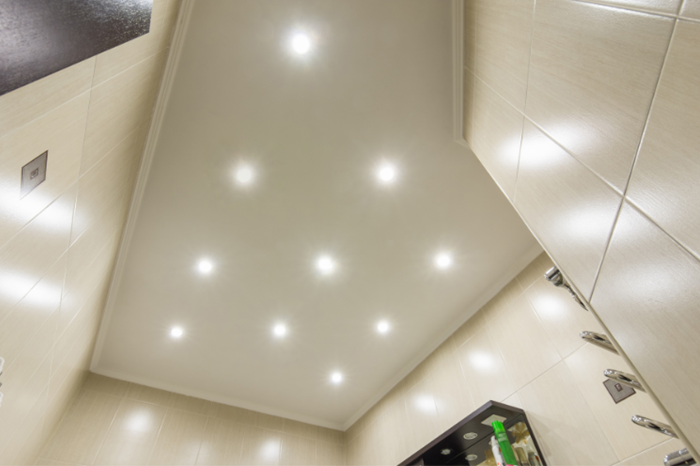 Vanity Lights are very much in fashion nowadays also it enhances the overall appearance of your bathroom. And it's exciting that you can buy it for under $80.
4. Mirror $100-150
A mirror is one of the most essential things in the bathroom. Whether it's for applying makeup, doing facial or shaving, you can never deny its importance. Moreover, if spent well on the mirror, they give a luxurious feel to your bathroom. Backlit mirrors are so in trend these days, and they look exceptional. But in bathroom remodel under $1000, you can adjust a simple mirror with a beautiful frame.
Tip: Circular frame mirror looks splendid in a tiled-wall bathroom, and also, it is way cheaper.
5. Faucets $50
We usually have limescale on our faucets which looks terrible and irritating. You can change the faucets for under $75 and pick the fancy oil-rubbed bronze faucets or the brushed nickel finishes in bathroom remodeling.
6. Art Paint $25
You spend many hours on the decor of your home, so why not in the bathroom?
Buy a reasonable frame or canvas according to the size and space of your bathroom and make it a bit fancy. The bathroom decor won't cost you more than $25.
7. Vanity $399
Vanities just not house the sink, it do much more. It provides storage, countertop space, and to hide the plumbing. In bathroom remodeling, changing the vanity is the crucial part, and you can do this within 400$ depending on the type of vanity you want.
Tip: Floating Vanities is so popular in 2021 bathroom trends. It creates a clean, minimalistic look and also saves space and money.
8. Towel Rack $80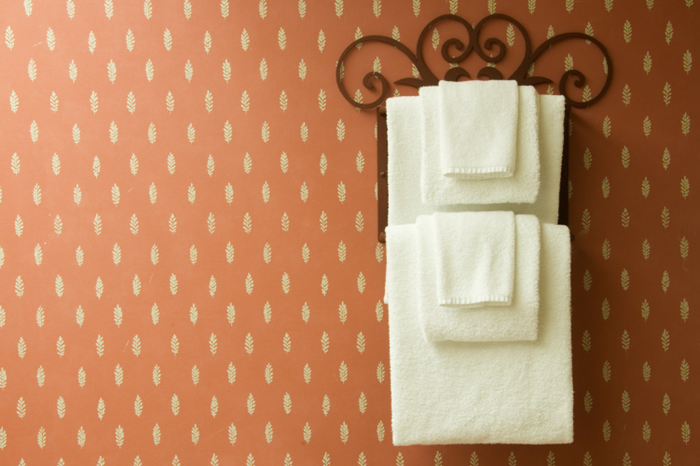 Get rid of the single towel stand and buy a towel rack that will hold many towels and a bath gown. In your bathroom remodel under $1000, choose things that look good but exceptional in functionality.
9. Plants/Décor $60
Lastly, you can place plant pots in your bathroom, which benefits you in so several ways. It adds a natural touch to your bathroom remodeling, adds color, creates softness, and eliminates toxins from the air. It is indeed a lovely visual addition. Moreover, it won't take more than 60$.
After that budget remodeling, you'll feel fresh and happy in the bathroom. Trust us! You'll love these little changes and it saves you from flushing a lot of money.
Content Help by Zainab Seemab
The content is drawn from the best knowledge of an industry blogger, Zainab Seemab.