Essential Elements to Keep in Mind that Will Ease Your Pain While Moving to a New Home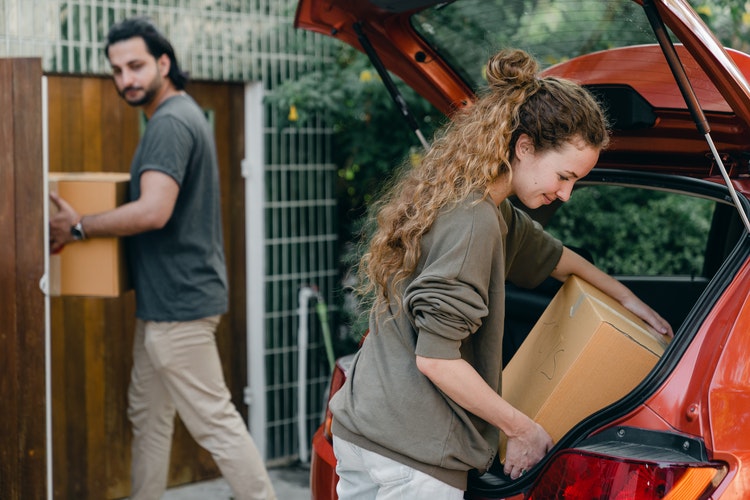 Moving can drain all your energy and spoil your week very quickly. Unless you take some precautionary steps and avoid all the pain, it offers. There are some great points to bear in mind during your move. Although you may think you know it all, there are always some hidden elements that you do not want to miss, and we are about to learn those here.
Let's Start with the Moving Tips You Need to Keep in Mind
1. Make Up Your Mind It Is Happening
As primates, we often ignore minor mental management that costs us heavily in the long run. Do you know that moving to a new location creates mental stress, leading to irreversible mental trauma? It is mainly for those if you have been living in a neighborhood for more than a few years and made a couple of friends. Leaving being everyone and a known territory sounds nothing right? But in reality, it will cause you mental harm. To remedy this, you can adjust your mental state so that the bliss becomes a blessing.
You can keep a few mental notes such as working out, thinking of your new home, sitting on the dining table, and enjoying a cup of joe. You can stick a paper on your desktop or workstation where it will have a count down, how many days until you finally move to a new home. It will help you prepare for the move mentally.
Additionally, you can talk to your close friends and peers about your move. It will keep your mind in check that it is happening. In the age of hyper information technology, talking to real people is getting hard day by day. Hence you can chat over social and let your peers know that you are shifting places.
2. Create a "Get Riddance" List
You will feel the urge to get rid of stuff, and this could be a good idea to keep your move with only essential items. You do not want to throw out your things in the garbage, however. With little marketing knowledge, you can get rid of the stuff and make a couple of sents in exchange.
Make a list of items you think you may get rid of within the next six months after moving into your new home, talk to your peers, and see if anyone is interested in purchasing your items. Please take a few digital pictures and post them on social media marketplaces, also craigslist.
When the list starts to shrink down, arrange a yard sale, this should attract people nearby, research the amount beforehand. After this, if any item survives the list, donate.
3. Pack To Get Most Out Of It
Packing is a maze, a game that you want to lead ahead. It will require a dab of imagination and smart thinking to pack your items before the movers load up your items to the van.
You may find that you need more boxes for packing. Have extras all the time, also consider the size of the parcels, i.e., small, medium, and large. Type of packages is also essential. You can have boxes for your wardrobe call Dress Packs or Dish Packs for your kitchen.
Make sure to ink the boxes with letters representing your room's name, i.e., LV for living room, BTH for bathroom, etc. Also, keep a note of the list of items on the flap of each box. It will save you precious time and energy later on.
4. Be Extra Alert If You're Moving By Yourself
The relocation game gets insane if you're doing it with no professional help. Heads Up, you at least need one family or friend assisting you with the move. Firstly, you need to rent a removal van that you will load, drive, park, and unload to your new home.
However, each process takes your time and energy, not to overlook the smartness of organizing items. Pad your fragile items with your friend, and then pack each box to load in the van of removalists. It will be ideal if you start this process a day or two before the moving day arrives. Use the help of four-wheel dollys, hand trucks, hump straps to load up the van efficiently.
Wake early on the day of the move and drive safely to your destination. Park the removal van ideally so that you can unload it quickly. Be patient to safely remove each item from the truck and finally return it to the owner.
5. Opt Into a Cost-Effective Professional Solution to Leave Old Home Stress Free
Frankly explaining here, moving through a professional company will cost you money, but that isn't very helpful if you do not take the right steps before selecting the right candidate to do the job. The reward? Enormous pain reduction and spare of your precious positive energy. You may want to find a service that provides packing solutions as well, this way. The whole home relocation will be on autopilot until you find yourself in the new house.
You ought to try and get estimates from three to four different companies and select the best bidder. Ensure all companies are willing to provide you with house estimation based on room and not square feet.
Use the search term "Packing service near me" to shortlist a service offering you both packing and relocation solutions. Make sure to check the company's website, blog section, video testimonial section, etc.
On the day of the move, be sure to sit by the side of the van driver. Also, before onboarding, there should be a pamphlet the movers shall provide call; "Your Rights and Responsibilities When You Move."
You may not want to offer help to the packer or the movers as they are experts already, but do not forget to provide them with generous tips later.