Home's interior and décor not only affects the overall appeal and look but also the mood and happiness. Simple changes that are brought into the interior leave a remarkable impact on the overall look. Get a little creative and shake things up a little bit. Small changes hardly require any efforts. They are not time-consuming. You don't have to worry about the expenditure. They do not affect the budget. Upgrade your home with below-mentioned simple tips.
Change the lighting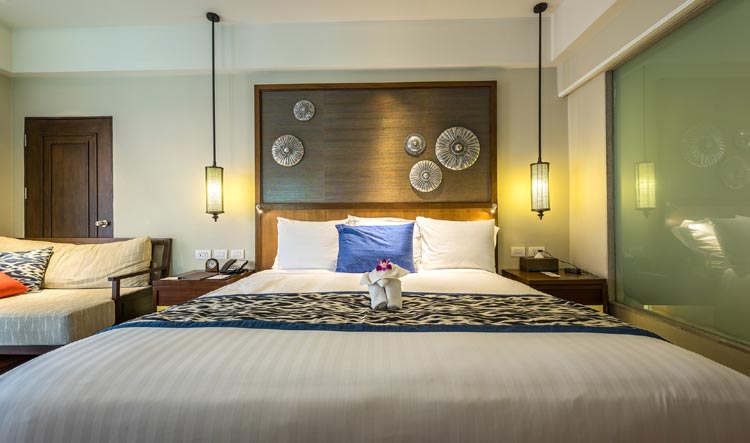 Lighting influences the mood and mood is an important factor that influences the happiness. Brighten your mood by changing the lighting in your home. Let the right lighting create a positive environment. Consider using bright lights as bright lights considerably shift focus on different aspects of the room. On the other hand, dim lights enhance relaxation. You need to use bright and soft lights depending on the room type. Do consider some options such as hanging lamps, table, and floor lamps.
Get rid of clutter
Get rid of everything that you don't need anymore. Accumulating unwanted things in the form of clutter blocks the energy. It will result in the negativity. Let the energy flow freely by getting rid of clutter. Take some time off and throw away unwanted things or donate them to the needy. It, in turn, will also help you to arrange everything that is essential in orderly fashion. Why accumulate junk and give room for disorderly arrangement in your home? Don't let clutter accumulate anywhere. Get rid of it and make room for essentials.
Add accessories
Accessories can change the entire look of an individual. Similarly, there is a need to accessorize home too. Old furniture, curtains can make a home look dull and unappealing. Try to get a little creative and try to add a little here and there to change the look. If buying furniture is a little too heavy on a budget, you can purchase new sofa covers to make your old furniture look pretty. From time to time, consider changing your pillow covers, T.V. covers, and curtains. Noise-canceling curtains are another way of accessorizing the home. They prevent the entry of unwanted noise. They also offer a fresh look to the home interior. Add a few pictures to your empty walls.
Rearrange the interior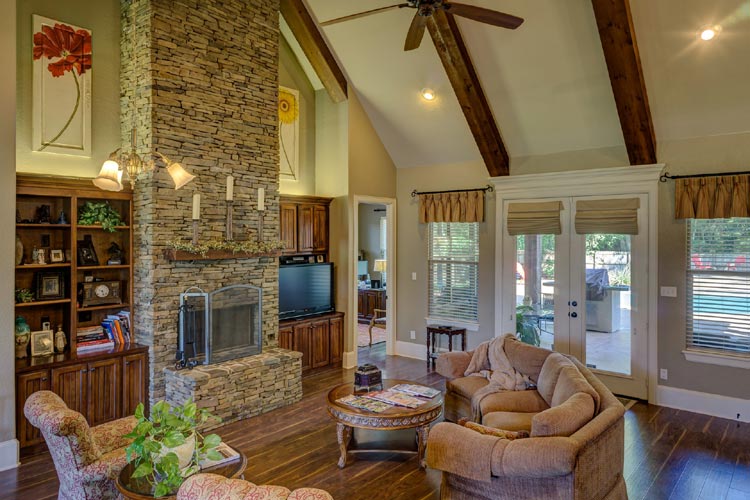 It looks dull and boring if years after years you don't move your furniture. Don't let your furniture sit in the same position for too long. You may have tried doing everything and still are not able to bring that fresh look to your home. Try this simple change, just readjust your furniture a little. This trick will do the whole magic. You will realize how simple yet effective tip it is that created the whole magic. Move your leather sofa in a different direction. You will soon discover large room for yourself. Move your cupboard a little bit and shift your table towards the window. There are lots of things you can try. Just let your creativity take the lead. All you need to do is follow in its footsteps.
Paint the walls
Last but not the least, paint your walls. It is a simple but most effective change that can refresh the entire look. Moreover, painting is not that expensive. If you are good at it, you can do it by yourself. Choose bright and attractive colors depending on the rooms. Worn out paint which has gone dull and outdated can depress the aura. Why live depressed for the rest of the lives? This simple change will bring a big impact to your home. Select new refreshing colors. Refresh your walls with new colors. You can get creative with them. You can select them depending on your style and personality. New paint not only refreshes walls and home interior but also changes your perspective towards life.
Summary
It is not at all necessary to spend millions on renovations and rebuilding everything. Just try to be a little creative and bring simple changes in your home. Change the lightings of your home, change the wall paints, accessorize your home with decorative articles and rearrange your furniture a little. Also, get rid of that energy blocking clutter. Simple makeover hardly requires any efforts, time or money. You don't have to call a professional to get it done. With the above mentioned simple tips upgrade your home and witness the magical turnover.