5 Creative Enhancements for Your Home's Front Entryway
The first impression is key when it comes to buying, selling, or simply owning a home. In many cases, you want to add warmth and appreciation in your home's outdoor space even before entering the house. A welcoming front entryway is an initial impression that sets the mood and gives your guests a sense of openness and enjoyment before they walk through the door. Sellers can also leverage their front entryway to resonate potential buyers, giving them more reason to consider the space as their own.
Renovating aspects of your home's entrance don't have to be an expensive, week-long endeavor. Fortunately, there a number of options to improve your front entry. Here are five effective creative approaches are known to enhance the outdoor entrance of a home:
Custom Walkways
The path to your front door should make a statement to visitors and residents alike. Rather than simple gravel and concrete bordered by grass patches leading up to your front door, create custom walkways. Using materials such as cobblestones and concrete pavers can clearly define your walkways and make your front entryway more impressive.
If you choose to create a cobblestone paver walkway, remember to maintain and care for them as leaving the area dirty would thoroughly decrease the aesthetics you must be after. Update your hardscaping by sealing, cleaning and semi-gloss finishing.
Front Door Improvements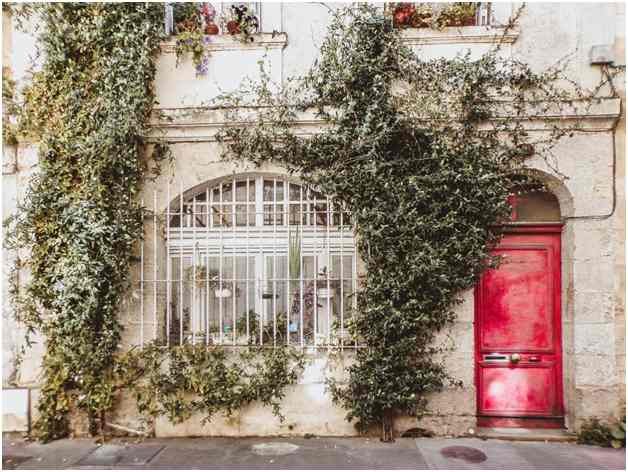 Your front door is a lot like your face; the first thing that people directly engage whenever they come to your house. Home improvement experts agree in unison that this should be the first thing to change if you are trying to spruce up the front entryway. While doors need to be strong and sturdy, they can also be stunning and striking.
Consider replacing your ordinary metal or wooden door with a vintage piece that speaks to your artistic personality or goes for modern door designs that aren't simply made to keep out intruders. Simply improving the front door can increase the value of your home and it is definitely worthwhile whether you intend to sell or not.
Landscaping and Potted Plants
Potted plants on the porch, along the front pathway or lining the staircase to your front door are a great way to add some drama to the front entryway. In fact, landscaping is a relatively inexpensive investment that usually improves the curb appeal of a home by a wide margin.
When choosing plants to use in this area, avoid those that are too tall, very busy or spiky as they can be unappealing. Instead, go for mid-length flowers for a pop of color and be sure to mix textures for a better vibe. Oversized plants in the front or foyer but be careful not to make your space look like a farm.
Lighting Elements
You cannot run out of options with lighting elements for the entryway. From lanterns for a vintage feel to pendant lights for clear lighting, there is definitely an option that will work perfectly for your home. Before putting up lights outside, make sure they are either damp-rated or wet-rated depending on where you need to place them. This will prevent moisture and salt-air damage to your fixtures. No matter the brand, all lighting elements need proper care to give off the desired feel for your entryway.
Driveway Upgrades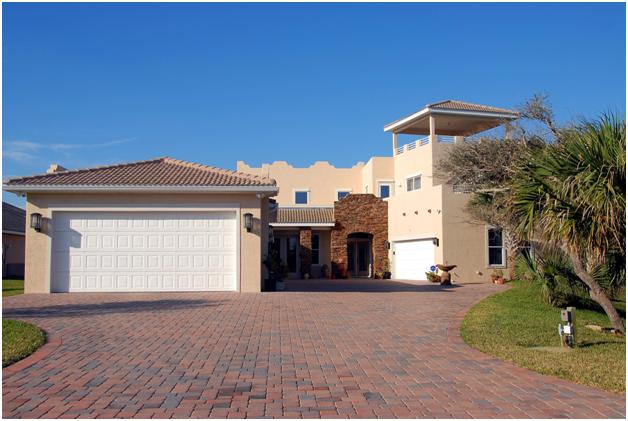 The driveway often looks drab and neglected but if you want to add some curb appeal to your front entrance, start by considering different driveway upgrades. Trim any overgrown bushes and create clear boundaries between the grass patches and driveway itself. You must also clear any debris from the driveway to ensure that it looks clean. To make it fabulous, use driveway paving stones or cobblestones for a more classic touch. Simple steps such as these are very effective in giving visitors confidence whenever they are in your space.
Upgrading the entryway of your living space might seem like a hassle until you weigh the advantages of sprucing things up. Not only does it improve the ambiance, but it also makes a house feel more like a home. Like walkways, you can explore various stone and paver driveway patterns to strike a unique look. A manicured, neat, beautiful front entryway will earn you the respect of neighbors who might even come for tips on how to improve their own areas. By simply organizing, upgrading and cleaning up, you will enhance the beauty of your space and do the environment a huge favor while at it.