Saving Money on Your Home Renovation
It can be exciting when you take a property to transform it into your dream home. Knowing how to undertake it can be difficult however. If you are searching for home renovation advice, here is our guide on everything from working with experts and DIY tips, information about possible budgeting, professional advice and much more.
1. Does It Add value?
Before starting any renovation project, evaluate whether it is going to add value to your property, particularly if you are seeking to make a profit by way of a quick resale. Talk to real estate agents as to what buyers are searching for in your area, and whether that may be attained in your home. Preferably, consult an architect to find out if the spatial structural layout can be enhanced without the square footage being increased.
Widely used methods to add space include creating an extra study or bedroom, adding en-suite bathrooms, and enlarging a kitchen to include a lounge/dining space. Lately, playrooms have been replaced with media rooms as the 'must have' for the home, particularly if you have teens.
2. Do It Yourself (DIY)
You can perform some of the finishing touches and smaller jobs, like upcycling furniture, decorating and sanding floors, yourself. You can also try using a needle and thread to make your own cushions, curtains, and blinds.
But unless you are very skilled at DIY, you need to leave window fitting, plumbing, and electrics to the experts. Never try to knock down an interior wall until you have verified it is not structural and supporting your house.
3. Planning Your Renovation
Setting a realistic budget and good pre-planning is important, as is determining how your budget will be divided; for example, will most of your budget go on the structural remodeling work, or on the inner fittings and fixtures?
If you are planning to take on a big construction project, always consult a home renovation expert who can guide you. Make sure you are not caught out by problems with ground works or plumbing, or hugely underestimating the cost of construction work.
Also, if you need to put furniture into storage or find temporary accommodation while work is being done, make sure you consider these rental expenses.
With regards to interior fixtures, consider your budget and adhere to it. For instance, you should not visit showrooms where the average price of a kitchen is $30, 000 if your budget is $10,000. Do your research; and compare prices for products like soft furnishings, appliances, and tiles. You need to take the time before work starts to remove items you will not need in your new space; you might be able to upcycle or sell a few of these items.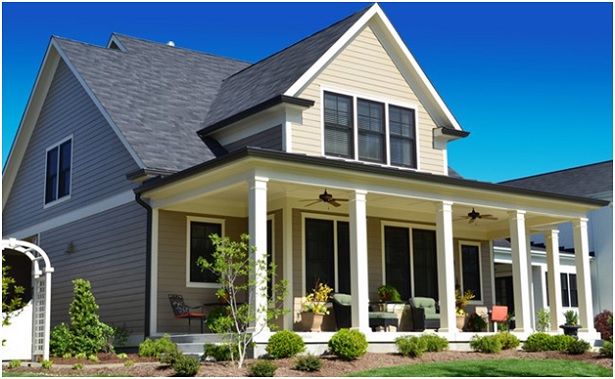 4. Getting Quotes
Before getting building quotes, you need a set of drawings to obtain precise costs. Try to get at least two to three different quotes for comparison. Quotes may differ widely, so examine them thoroughly, know what is included, and do not hesitate to ask questions. You might be able to bargain on; however, remember that this will often result in some aspects being omitted, so examine the small print.
Wherever possible, the construction work should be done by one service provider, which includes doors, windows and drainage. They might sub-contract some of this work, but will, in the end, be responsible for making sure all building materials arrive at the right time and in the right order.
5. Remember The Details
When using the services of your preferred builder, make sure your design specification is as detailed as possible to eliminate hidden expenses. Once on site, unexpected issues with drainage, plumbing, roofing, etc., can prove to be costly and lead to delays. You need to mentally walk through the new space, making sure windows, plug sockets, light switches and storage cupboards are situated exactly where you would like them to be.
6. Hiring An Architect
If you are intending to hire an architect, try to look for one who has done similar remodeling projects to the one you are planning. This will usually be cost-effective since they should know smart ways to achieve the look you need least expensively. Always look at what their fee covers; for example, will they act as a project manager, does it include more than one set of designs, and will the architect help you in getting planning permission?
For bigger projects or ones where extensive construction work is included, you should employ an architect to handle your remodeling for you. They will have a better understanding of the overall picture, lead times and budgets so that you do not incur costly mistakes.
7. Keep Your Budget In Check
Whether you decide on running the project yourself or using a project manager, it is essential that as soon as you start, you should keep changes to a minimum to avoid additional expenses. Set a figure against construction work, appliances, electrics, plumbing, furniture, electrics, etc., and always keep a running total to help you stay on track and do not exhaust all your money before the work is done. Come up with a contingency plan of roughly 10% in the event of unexpected extra expenses.
8. Time Management
You and your service provider should agree on a workable timescale. Have frequent meetings and do not hesitate to ask many questions or question things you do not understand. Make sure all items you are accountable for sourcing reach your destination on time. Your service provider will not like waiting, and you might cost yourself money and time if you are not well organized.
9. Get The Look Without Going Over Budget
If you are remodeling your home, then it is most likely worth opting for a higher specification on both your interior and exterior furnishings to add longevity. If you are on a tight budget or are making upgrades for a quicker sale, there are methods to obtain a quality finish without spending too much. Shop around and be on the lookout for architectural salvage yards, sales and auctions.
For example, the simplest way to spend less on your kitchen is to choose inexpensive units and invest in top-quality tiles and work surfaces to add that luxury feel. When buying appliances, use a price comparison site to get the best bargains, and only purchase branded products if they will be on display.
Make big savings on bathrooms by only tiling the places that have to be waterproof, like the shower. You do not have to tile the whole room. Make a basic countertop look stylish with a higher model tap.
By taking the time and effort to plan out you remodel you can save money and add value to your home, especially if you plan to resale in the future.