Dos and Don'ts to Clean Kitchen
Spick and span kitchen counters, clean and tidy kitchen cabinets and sparkling sink and surfaces; these are some of the mandatory checkpoints to ensure the health of your family. Anything spoiling their texture gets in the way of proper cleansing procedures. Soiled and grubby corners invite infections and your own kitchen may become the very hub of disease. Here are some tips catering to the dos and don'ts of cleaning a kitchen that save you from an over-enthusiastic yet efficient clean-up.
Do you know the kitchen sponge is the dirtiest spot in the kitchen? Squeezing the sponge almost dry and exposing, it to microwave power for 60 seconds disinfects it. However, do not repeat this procedure third or fourth time, instead do change your sponge frequently.
Do frequent cleaning of the windows and exterior of kitchen cabinets. RTA kitchen cabinets are low maintenance and usually come in material that is easy to clean. The kitchen surfaces are quick to collect dirt and grease from the cooking so it is important to keep an equally clean exterior at the same time.
Do swap your kitchen paper roll with a microfiber cloth. Though they add to the list of kitchen accessories that need cleaning themselves they are extremely handy being reusable and friendly to many surfaces. Wipe your counters, RTA cabinets, glass shelves, metal faucets and other surfaces with an efficiency that caters to the cost, effort and time.
Another important corner that needs prompt cleaning action is the microwave. Surprisingly, the tedious looking job is not tiresome at all. All it takes is a glass of water with few drops of lemon juice or vinegar. Microwave it for a minute or so. Wipe the collected steam on the interior and viola; do away with smell and stain.
Though floor rugs may add a touch of color to your kitchen ambiance they also hamper your navigation around the kitchen. Rugs also gather dirt and may accommodate bugs and insects. Do keep your kitchen floor bare especially if they are tiled or hard floored. Doing away with rugs contributes to maintaining a spotless floor without any toil.
Keeping your dishwasher free from stains and smells is big on cleaning protocol. Wipe the outside of the dishwasher with a damp sponge sprinkled with a bit of baking soda. It removes any irritable stains or messy food particles. Using a bit of bleaching agent to the regular wash cycle sanitizes the inner efficiently.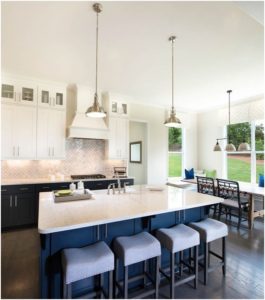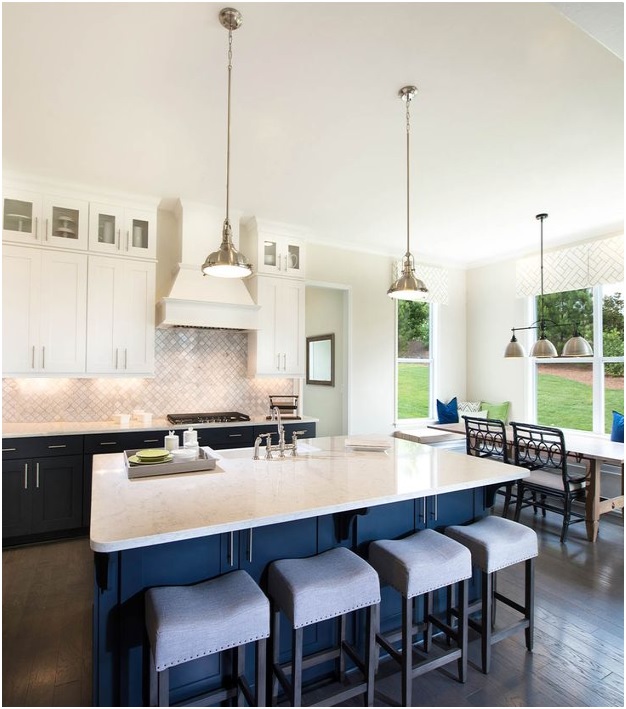 Do not overlook the stove. Stove remains the hub of all activities in the kitchen and keeping it unsoiled and sterile goes a long way towards a vigorous kitchen. Though many chemicals specific for this purpose are available in the market, the same job can be done with a little of baking soda and vinegar.
Do not ignore the sink, drain or the faucets. Except for stone sinks and countertops, baking soda and vinegar deliver its magic here too. Do not use ammonia, bleach or any other abrasive solutions for stainless steel sinks. Sprinkle a modest amount of baking soda in your sink at the end of the day and wash away with a capful or two of vinegar to thoroughly clean one of the most important yet easily ignored kitchen sites.