What to Do to Handle the Roof Damage?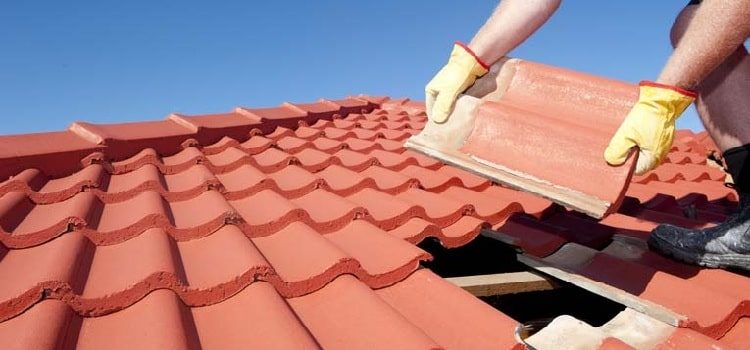 Even after all of the struggles and precautions you take, your roof can still suffer from any unexpected weather damage. Some severe wind-storms and ice-storms actually end up creating uncontrollable situations for your roofing.
It is useless to cry over spilled milk at that time. What's important is to know that what you can do for now to compensate for the damage. A team of reliable professionals has come together to sit and jot down the points which can help every homeowner in fixing their roofs.
Access the Severity Of the Damage
As for now, the damage has occurred, the most important thing to do is to access and analyze the severity of the damage. The more accurate damage assessments you make, the better way you can discuss it with your insurance company and contractor. This will later help in eliminating the discrepancies and unforeseen costs. The overall assessment should be carried out during sunlight to avoid any misunderstanding.
It is also wise to use binoculars when you look at the damaged area. Now, you also can make the estimation about general square feet of the damaged area. Moreover, you should be looking for the missing areas of the shingle that might have gone away with heavy winds.
You can also make proper notes to keep things in mind and be prepared for the upcoming tasks to fix the damage.
Make Instant Temporary Fixes
You can fix a few damages, if not all, temporarily on your own. For instance, removing the important stuff from the leaked or damaged area to save your interior and placing a bucket or a garbage bin under the damaged area. Similarly, you can also fix small shingles' repairs on your own. These types of fixes can be helpful until you get the proper help from your insurance company or any reliable & renowned professional.
Get In Contact With Your Insurance Company
In some cases, the damage can be covered completely through the insurance and it sounds more economical than hiring a personal contractor. Especially, for larger damaged areas, it would be more beneficial to you if you get in contact with your insurance company to make them cover your damage.
Contact a Reliable Contractor For Repairing
In some cases, the process of involving insurance company is complicated and time taking, while you roof might need the instant repairs, it is then advisable to hire a professional and reliable roofers Oakland County Michigan. The roofer must have a valid expertise and certification. You should avoid hiring those who just move into your area because of the natural disaster that occurred. They might not be reputable and provide with ordinary or low standard services.
You can keep yourself prepared for the temporary repairs by having profound knowledge and information. Additionally, you must have a good know-how about the way insurance company operates and gets involved in this matter. After getting done with your homework, you are more than ready to face any roof disaster by simply following the mentioned points.