Things to Know About Real Estate in Australia for 2021
The most important thing to know about the real estate market for 2021 is that things look to turn around. Between the months of March and September, sales and home prices did deteriorate. However, sales statistics in November were good, which showed us that 2021 would be improved.

The average home prices went up by 0.4%, with Melbourne going as high as 0.7%.
Why Are Home Prices Rising In Australia?
The main reasons for this increase are the following:
The excellent response of the country to the pandemic.
Low mortgage rates.
Businesses reopened well, leading to increased optimism in regards to the economy.
There are fewer homes available for sale right now.
The first time home buyers are coming back.
To put it as simple as possible, property purchasing in Australia is encouraged by owner-occupiers, not investors, as they want to take full advantage of low-interest rates, a higher state of normality, and pretty good government incentives.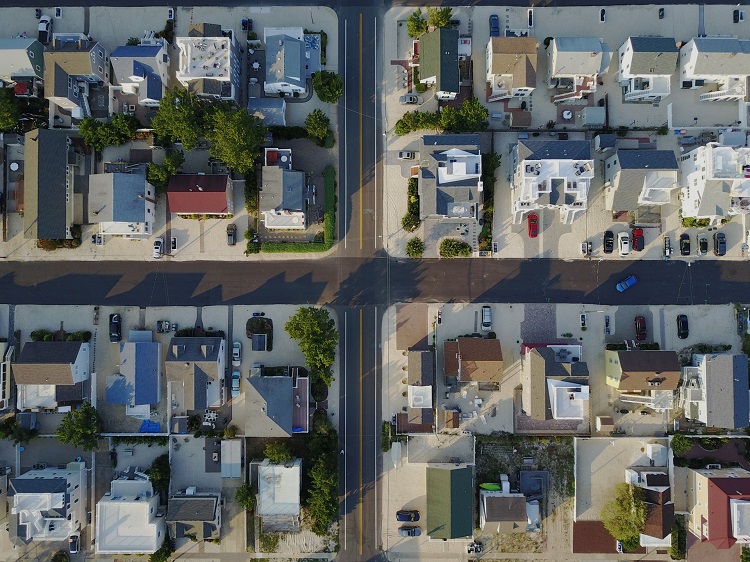 >> The Fight Against COVID-19
Right now, there are several regions in Australia where there are zero cases reported. Such areas instantly become attractive for both lenders and buyers.
At the end of the month of November, property prices in Adelaide, Canberra, Hobart, and Brisbane reached all-time high numbers. Buyers will soon start to look for affordable houses. Supply slips and buyers will want to bid a little higher to actually buy a property.
News of the vaccines coming to Aussies lifts spirits up. As a result, we can only say that the 2021 housing market will be thriving. Constructions rebound and prices will moderate.
>> 2021 Real Estate Forecast
ANA declared that housing prices would decline in the following months, with June 2021 being the month where the lowest amount will be seen. However, the decline already ended. The official belief was that the housing market in Australia would be faced with unemployment at high rates. However, this does not mean that home prices become lower because of unemployment powers. We can easily see this in the US, where the unemployment rate is 6.7%, and the housing market is booming. Australia has an unemployment rate of 6.9%.
The big problem right now is supply. It is lower than it should be, and sales will be affected for some time. This is a certainty. However, we do see that there were 25.2% more new listings on the market in the past month.
>> Australian Home Values Start To Rise
Western Australia and Melbourne still have a lot until the real estate market will be able to get back to the pandemic lows. The pandemic struck Sydney and Melbourne hard.
The housing market in Australia is affected by border closures and social distancing policies. This impacts public sentiment and labour market conditions.
We should highlight that housing trends are quite similar to what we see in the UK and the US. This is clearly visible in suburban districts and smaller towns, which are revitalizing right now.
Melbourne, Perth, Brisbane, and Sydney did not perform very well in the past three months. However, the regional markets were not hit hard. This is because they are not highly affected by foreign migration or tourism, which is the case with larger cities like Sydney and Melbourne.
>> Australian Rent Prices
House rents went up by 0.7% in the month of November. If you have right tenants for your rental property, house rents do better than the unit rents, which has been the case ever since April. Across the Australian capitals, unit rents went down by 5.4% since the month of March. House rents though went up by 1.1%. Unit rent decreases are actually attributed to Sydney and Melbourne. This is because renters started to disappear, mainly because of job-related problems.
>> Unemployment Statistics
Steven Kennedy, treasury secretary, revised the past forecasts, with unemployment rates being lower than initially expected. Consumer confidence comes back, and now we are faced with an employment increase (seasonally adjusted) of 114,700 until July 2020. In the first 6 months of 2020, the unemployment rate only went up by 0.1%.
We saw a temporary reduction and shutdown of meat factory and farm workers, just as we saw with Victoria construction workers, and the numerous people affected in education. Around 230,000 international students were lost because of the pandemic. This did affect the real estate market.
>> The Economy In 2021
Wider trade surpluses hit Australia. Simultaneously, reduced foreign investments, lower commodity prices, China trade scuffles, and consumer debt trouble led to experts expecting a crash in the housing market.
Singapore Business Review highlights that over 60 percent of the Australian loans are done to buy residential properties. This is actually 2 times higher than what we see in the US.
Rents and prices in Australia are still lower than in North America and a large part of Europe. Remote work is becoming common, with tourism and immigration potentially booming after the vaccine will be distributed.
Conclusions
The Australian housing markets, all of them, were negatively affected by the pandemic. The same thing happened all around the world. Fortunately though, we are faced with an excellent outlook for 2021.
While US President Donald Trump has a stubborn outlook for policies and tariffs against countries like China, we see ripple effects that will affect Australia's economy. This will happen for years. Also, ifChina's problems continue from the side of Australia, exports can definitely be affected.
All this means is that the economy will have its ups and downs in 2021, and we cannot accurately predict much because some policies will surely change. At the same time though, the pandemic seems to be controlled. With the vaccine coming soon, the real estate market will be revitalized. We cannot tell you if the housing market will grow by a specific amount. But it is a certainty that we will see more houses being sold and homes being rented. Many investors try to buy right now as they expect value of home increases in 2021.