Although lighting serves the very practical function of providing ample visibility for comfort and utility, and to give a sense of safety and security in a home, it is also one of the easiest tools you can use to improve the atmosphere or further increase the aesthetic appeal of your dream home — that is, through the art of illumination.
The proper use of lighting can serve to highlight the best features of a room while obscuring any shortcomings at the same time. Correctly applied, lighting helps to increase the functionality in a specific space and sets the mood for which the space is intended.
It should also be noted that good lighting does not necessarily entail bright lighting. In functional spaces where bright lighting is required, such as the baby's room (for changing nappies and preparing the baby's milk), task lighting provisions may also be needed, such as the use of a night lamp that offers dimmed lighting for when the baby is sleeping.
A well-lit lit room will exhibit illumination at varying levels, wherein the type of lighting you require is exactly what will be supplied — this is when task lighting comes into the picture.
But don't assume illumination would entail a major budget spend just so you can achieve a little mood or dramatic effect at home. The cost is definitely just a fraction of what you would spend on a home renovation project.
So instead of having to spend a stupendous amount on expensive refurbishments, you can simply add or modify lighting elements to create the ambience you desire in each of your home's spaces.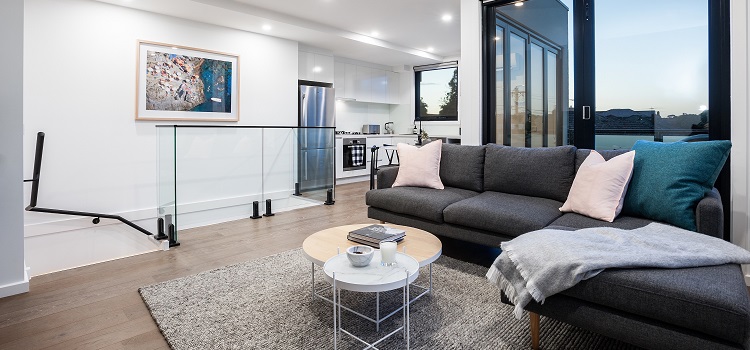 1. Living room
This area is designed for multiple functions including entertaining, TV watching, reading, lounging, playing games, and for showcasing artwork, memorabilia, collections and family mementos. So aside from general lighting, you can make use of recessed lighting or install a chandelier as a central decorative fixture, and use dimmers for the evening.
If you want to set an object as the focal point of your living room (such as a painting or a special vase, for example), you can use lighting techniques to achieve your objective. A painting can be highlighted through the strategic placement of a wall-mounted "art" light just above your work of art. For the vase, you can spotlight the space it occupies using a track light or some directional can lights.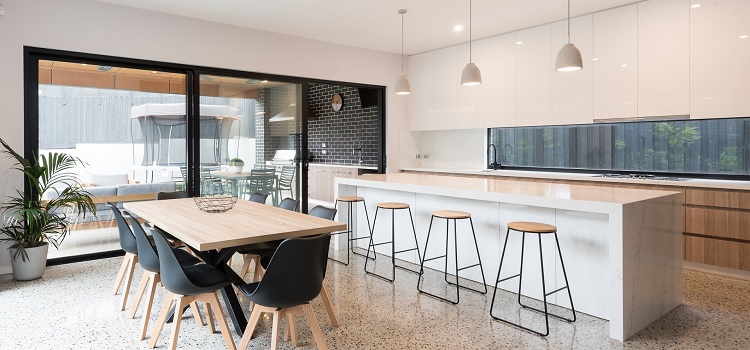 2. Kitchen and dining area
As a central location for family activity, the kitchen is considered one of the busiest areas of the home where people not only cook, but eat, lounge and converse as well. A kitchen would normally require a central lighting fixture and task lights under or in front of the cabinets.
In addition, recessed downlights may be added for the sink or range area. Mount a decorative pendant light as your task light 30 inches above the kitchen island or dining tabletop. If you have a separate dining table, a chandelier can be used as a focal point for that section of your home.
3. Bathroom
Aside from the usual functional lights such as the shower light and vanity lights, indirect accent lighting or dimmers can soften the look and feel of your bath area, especially during instances when you do not need full lighting (e.g., soaking in the bath tub for an hour or so). Use under-cabinet lighting to make nocturnal visits to the toilet safe and easy.
4. Bedroom
Out of all the areas in your home, the bedroom is undisputedly the place where you find rest and relaxation at the end of each day — your true sanctuary. So for general ambient lighting, you can install chandeliers, fan lights, wall sconces, ceiling fixtures, etc. Recessed or close-to-the-ceiling fixtures will provide ample lighting for your closets while economizing on space.
Portable lamps or swing-arm wall lamps may be used to provide ample light for your reading.
With your own creative DIY approach, and a little help from your favorite home decoration sources (and perhaps even some input from your interior designer friend), you can easily fix and use lighting elements in your home to create the functional, dramatic or luxurious effect you are aiming for in your luxurious home.