This piece of furniture will only give you a little functionality, like the dining table, when gathering or doing different activities. Besides giving an excellent place to sit and enjoy family meals, it becomes a relaxing point for friendly interaction or games night. As there are so many choices, features, and styles of tables, many people feel confused when they choose or buy a dining table online. Worry no more!
Here is a guide that will help you decide which type of dining table will be right for you
1. Assess your available space
The available space helps you decide which size of dining table you need to buy for your home. So it is essential to check the length and width of the space where you place your table. Choosing the wrong size table not only feels uncomfortable but also makes the space seem overwhelming (big table in small space).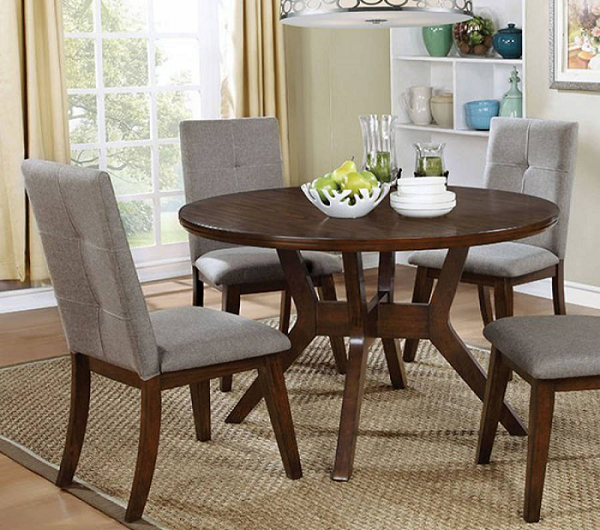 Besides knowing the available space, you also need to consider how many people you usually have for a meal. For example, if you have ample space and more households to eat on, choose a large table that can seat up to 8 people. But, if you have limited space and you wish to buy it only to accommodate a few members, pick a small table since it fits in your space without looking cramped. Ideally, the table should be large enough to accommodate your family while providing space to walk around quickly, even after the chair placement.
2. Choose a material based on the type of usage
The suitable material can be determined by how often you use it. For instance, if the family members consistently use your table for different activities, choose a firm material such as wood because hardwoods are durable and resist usual marks.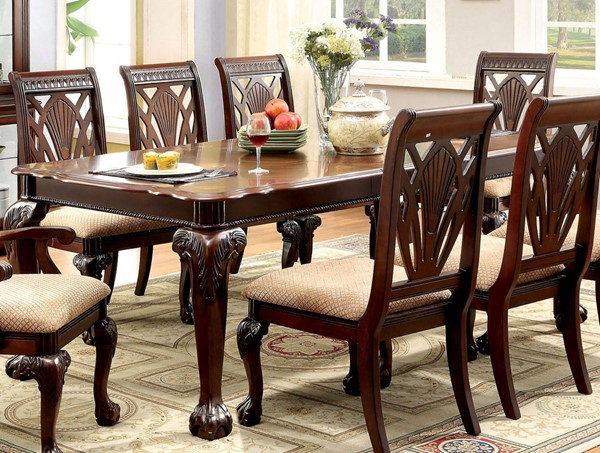 But if you need a dining table just for an occasional party, choose a material that makes a statement, such as glass. Glass top dining table is well-suitable in many styles and a good choice for smaller spaces where you want a more open feel.
If you live in a rented home or move frequently, it makes sense to opt for a metal table instead of marble because marble tables are heavy in weight.
3. Settle in a shape that will best fit your space
While choosing a perfect shape, know your space's layout and in which area of your home you wish to put it. If you want it to be part of the kitchen, then choose one that is small in scale, like a round table. Tables come in round shapes and are well suited to compact spaces and square-shaped layouts. Also, it gives more seating flexibility with chairs if you choose a round table with a pedestal base. However, if you want to put it against any wall or empty corners, opt for a square rather than a round shape.
Round and oval dining tables look welcoming, and it's a good option for a family with small kids as there are no sharp corners in these types. A rectangular table is the right choice if your table is in an open living room or narrow space.
4. Look for a table that comes with extra features
If having large dining is not possible for your home, you can choose a dining table with unique features like drop-leaf functionality, extendibility, and reversibility. A drop leaf dining table comes with leaves on either one or both sides of it, which can drop down and pull up as per your need.
An extendable dining table is a good choice if you want more seating in less space, allowing you to sit more when extended fully. If you need a table for eating and playing purposes, buy a reversible table as it allows the table to flip top as you wish. If floor space is much less, choose a foldable table, which can easily be flat-packed and moved into other areas.
5. Consider the style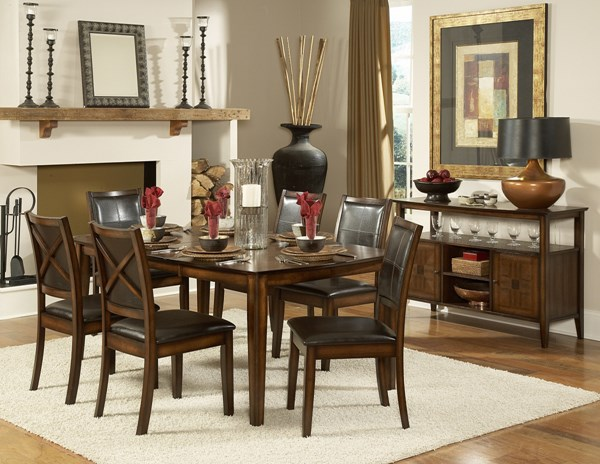 Like any other furniture unit, the dining table comes in different styles: modern, traditional, contemporary, and rustic. If you don't know which style would be right for you, look at the other furniture already in your home. If you want to create a cohesive look, choose one that reflects the style of other furniture, like buffets or sideboards. On the other hand, if you are interested in creating an eclectic look, go for something that contracts your rest furniture.
6. Know what type of table setting you want
Apart from paying attention to the size, shape, and style, you also need to consider sitting options around the table to complete the look. Though chairs have always been the first choice when it comes to sitting around the table, it doesn't mean it is the only way to sit. You can even opt for a dining table with bench sitting. Having a bench at any side of the table helps to sit more and is also a good choice for kids as it is lower in height.
Conclusion
A dining table is a significant investment, probably one you buy only once for your home. Therefore, choosing the right one is not something to be taken lightly. It would be best to think about many things before looking for a new table. From knowing your available space to choosing the correct shape to suit your space, the above considerations help you to make an informed decision while you choose a perfect dining table.