FAQs about Denver Sprinkler Repair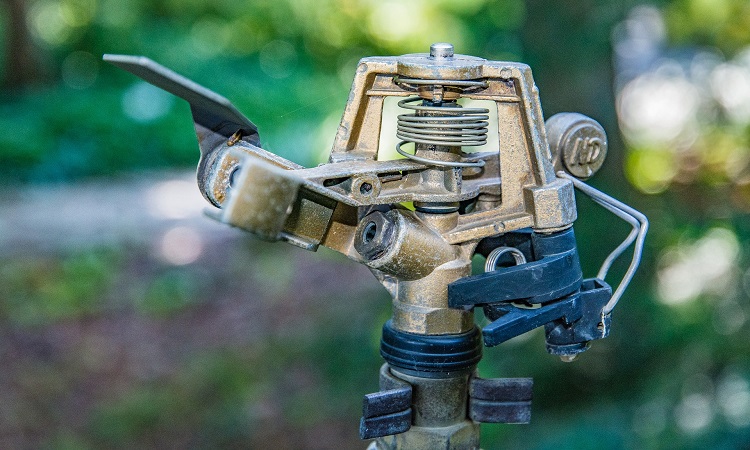 If you are looking for a company to deal with your sprinkler repair in the Denver area, look no further than Colorado Sprinkler Service, a Denver sprinkler repair company. With a dedicated team, no job is too large or too small. If you have repair questions or even general sprinkler questions, before making a call to book your consultation, look at some of the most frequently asked questions regarding Denver sprinkler repair.
1. Why is my sprinkler system running while it's raining?
This is most likely because you do not have a rain sensor installed, or you need to have maintenance on that device to ensure it is working properly. You should plan to have maintenance done on this system often, and if it is over five years old you might want to consider replacing it.
Although most cities do not require rain sensors, having one installed is always a great way to conserve water, save money, and protect from overwatering.
2. Why is my sprinkler system always running?
This is not something you should take lightly as it is for one of two reasons.
There is a problem with the installation or settings. You may have programmed your system to a few different start times, which will cause the system to restart its program various times.
You have a failed valve or valves. This can be the case due to a valve being worn out or even the need for it to be cleaned out. If a valve is not properly functioning, it can be stuck open, so it is important to first try and flush the valve, and if this does not work you should replace it. If it does not work with your smaller valves, you may need to install a master valve.
3. Why do I find my street or driveway getting wet after watering? (…and how to stop it?)
If you find your street or driveway getting wet, you might consider the fact that you are wasting water! This can happen over time from your rotor or spray heads moving during the winter. If this is the case for you, you may need to adjust the head. If you find that the head is damaged or cannot be moved, you should replace it as soon as possible. Your local sprinkler company can come out to assess the situation for you and either fix or replace your heads.
4. How do I program my controller?
Since there are many different types of controllers on the market this is not a one-size-fits-all answer. First, you can look in your manufacturer's manual or search for your manual are available online. If you still cannot find the answer simply contact a sprinkler company to come out and teach you how to program your controller.
5. If I have a sprinkler system, why do I have brown spots in my yard?
Brown spots might mean that your sprinkler heads need adjustments or need to be cleaned of debris. If you do not have the proper tools to do so, get ahold of your sprinkler company to bring out all the necessary tools to get your sprinkler system up and running once again.