From carpet to hardwood, the flooring industry has come up all the way to offer technologically advanced options to decorate your home in an eco-friendly way. If you love keeping your home up-to-date with the emerging trends, here are the latest flooring trends for 2018 that will give a jaw-dropping look to your home.
Wood-looking Flooring


Latest in trends 2018, wooden flooring has always been known for its durable make and attractive designs. Laminate, ceramic and Vinyl Planks are the some of the trends which are in swing this season. If you observe the trends of the last 2 years, wooden flooring is topping the charts with its amazing texture.
Textured Flooring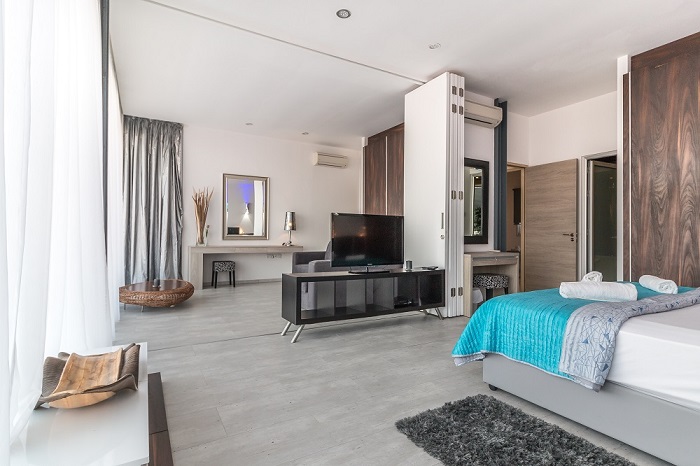 Somewhat on the lines of wooden flooring, here the hardwood is wire brushed and hand scraped to produce the appeasing color variants fit for your decor.
Waterproof Flooring
For the longevity of your tiles, choosing waterproof flooring is a wise choice. Ranging from Vinyl Plank to carpet and laminate ones, you have several options to pick for the waterproof flooring. So, if you love throwing parties, own a pet or have kids, this flooring is a must! It will finally let you be carefree about your home flooring.
Blonde Flooring
Airy and light, this flooring is a top choice among homeowners. Being of a light shade, it is helpful in giving a more spacious look to your abode with soothing vibes.
Environmental-friendly flooring
With the arising awareness about the environment, eco-friendly flooring which is crafted from homegrown materials is in demand. Flooring that is renewable, natural and recyclable is liked by the homeowners nowadays.

Take a quick glance of what industry experts predict for various trends in 2018: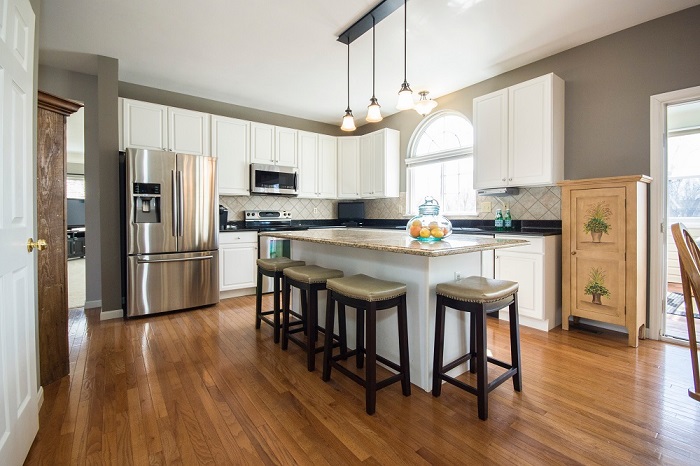 Wooden Flooring Trends
2019 looks for more personalized patterned flooring with the use of parquet style planks. Mar oleum and cork are the preferred eco-friendly choices that are capable of delivering a gracious look to your home. If you are a hardwood enthusiast, go for the wider planks which give an individual feel.
Tile Flooring Trends
The size of 12X24 is still popular among the ones who love to decorate their abode with tiles. You can choose to pick a tile size as large as 24X48 inches with the options like travertine, marble or even limestone. By using inkjet technology, these tile planks produce a realistic look of stone, concrete or wood.
Porcelain tiles promises durability and easy-maintenance.
Other versions such as decorative tiles and glass tiles like mosaic are also in demand for their exotic looks.
Laminate Flooring Trends
Wider planks, lighter color hues, and varied styles are what makes the laminated flooring a 'big deal' for Flooring 2019. Lighter wood styles are more "in", while people also adore the texture in laminate flooring. With an increased consciousness about the environment, there are several eco-friendly options available under laminate flooring which many homeowners are exploring.
Vinyl Flooring Trends
Replacing 'those' hardwood looks, Vinyl planks have emerged in the flooring trends of 2019 for its much desirable looks. The Vinyl flooring industry is coming up with contemporary smooth maple or bucolic oil finished Oak as a technological advancement, which has made Vinyl planks a sought-after deal for 2019.
Carpet Trends
With a plethora of designs, give your home a soft surface this year playing around with texture, color, softness, and pattern. You can add an element of 'waterproofing' as well if you so desire. A high-performing carpet that has been curated specially for living spaces comes with countless benefits, easy maintenance being one of them.
Are you well-versed with the Flooring Trends of 2019?