You know how some people always seem to have a hard time locating or tracing familiar items in their own houses. Things get murkier when this happens in the crafts room; trying to locate something when you urgently need it for a piece of assignment you are doing can be nothing but frustrating. Isn't it funny that in most cases tracing whatever is in question only ends up worsening the already bad situation?
Things and items are tossed all over the place making nightmares of future searches for these and other items in the room. As if to complicate matters, disorganized rooms are difficult to clean. Do not blame the room for the dust and dirt rather disorganization is the real culprit. If you are one of those people don't despair; there are some simple but effective ways we have found helpful in helping you to get your craft room in order the shortest time possible. Let's share with you these 9 effectively organize your abode n one day that actually works.
1. De-clutter your home:
Granted, some people are clutter bugs. They just can't resist the temptation to hoard and hold onto things and items that they feel served them well in the past. The feeling is that maybe – just maybe- these items might come in handy at some unspecified future time. Certainly, you know things you have not used over the last one year or so. Get rid of them. You just need an hour or two to sort them out and remove them for safe disposal elsewhere. Only allow what you actually need to remain in your home.
2. Make use of color coding files:
Avoid drowning in paper. It's a fact, you can't do without papers your home; there are documents to keep and retrieve when needed. Without a proper filing, you will always be on the receiving end. To deal with this effectively you need to develop a filing system. Color coding will allow you to find your files quicker and minimizes the chances of a file getting misplaced in the filing cabinet.
3. Use a Magazines Holder to store your hot tools
A magazine holder can be a very useful tool in your house. If you don't have magazines to store in this folder, you can use this item to store your hot tools such as hair straighteners. In case you don't have this holder, you can spare some little cash and buy one. It's worth the sacrifice anyway.
4. Use Muffins tin to store tiny things:
Small things, if not properly handled, can be such nuisance when it comes to storage. Muffin tins come in handy here; with these, you can sort out your tiny items and store them in a manner that allows for reach. You only need to place specific items in designated sections of the muffin tin; beads in the beads section, needles in the needles section and so on. Once you do this you and other users of these items have to be disciplined enough to always return the small items to their respective sections in the muffin tin.
5. Hang your spices to maximize shelves and doors in your kitchen:
Your kitchen cabinets and counters might be in chaos too. This can be easily fixed. Use magnetic racks mounted on the underside of the upper cabinet. This does wonders; it frees valuable space. The good thing is that they are still be available when you are cooking. On the same note, reclaim forgotten space in your kitchen cabinet using appropriate hooks to hang smaller items and tools such as the vegetable peeler, measuring spoons, etc. Remember to hang the in such a way that they allow the doors of the cabinet to close without any problem.
6. A peg board for your jewelry:
Having assorted jewelry can be a source of frustration. These accessories are tiny and can get easily jumbled up and waste your time as you try to sort them out when you need them. A pegboard offers you an easy and convenient platform to prominently hang your jewelry. The good thing about this is that you are able to locate your accessory.
7. Use a box and corral cords in your home office up your home office:
Between the lamp cords, chargers, laptop and desktop cables your desk can become a maze making it hard to find anything in record time. Get your craft room in order by; secure all the using a cable box ; this keeps things tidy. Alternatively, use a shelf mounted with cable ports to hold the cables.
8. Wine rack for yarn storage:
You can give your old wine rack a new lease of life. With the depletion of the wine it came with, this shelf should not be consigned to the garbage. You can transform it into a beautiful rainbow of yarn storage. Just like with the color coding you can arrange your yarn in a specific color order to give your room an appealing and manageable look.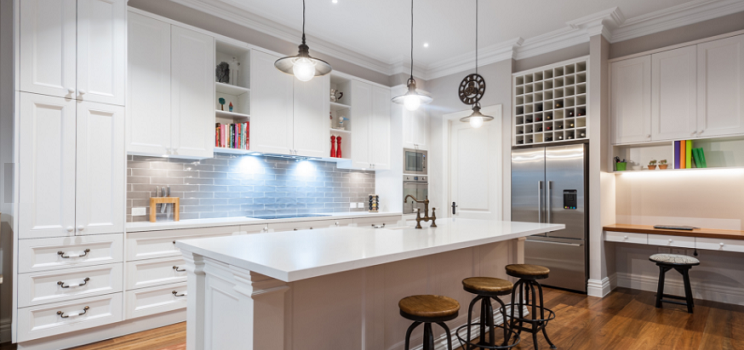 9. Use hooks to hang your toiletries:
Instead of your toiletries being scattered all around or be placed on some inconvenient spots in your sanitation space you can seek the assistance of hooks. With hooks, you can arrange your toiletries in beautiful rows suspended from specific locations that are convenient to all the users of the room.
10. Using a supportive vacuum cleaner:
With your abode well organized and neat, you have to keep it clean and healthy. A vacuum cleaner will certainly serve this purpose. But not every vacuum cleaner is as good as the next. Canister vacuum cleaners excel in removing debris and dirt from many types of surfaces, they are easier to haul around due to their relatively small size. With this mind, it only makes sense to go for top canister vacuum cleaners 2019. There are great vacuum cleaners of different brands and models.
Of course, price another consideration that you have to make as you select your canister vacuum cleaner.The good thing is you don't have to break a bank for this device – many people haven't yet they have successfully purchased these cleaning machines at affordable prices. You too can get an excellent vacuum cleaner to help you stay clean and organized.