Why Granite Worktops Are Plant-Friendly
Having plants inside your home has some really soothing effects. They add remarkable colours, textures, and helps the oxygen to circulate throughout the room. It integrates freshness and vibrant colours to the entire area even during the winter, in fact, even all year long!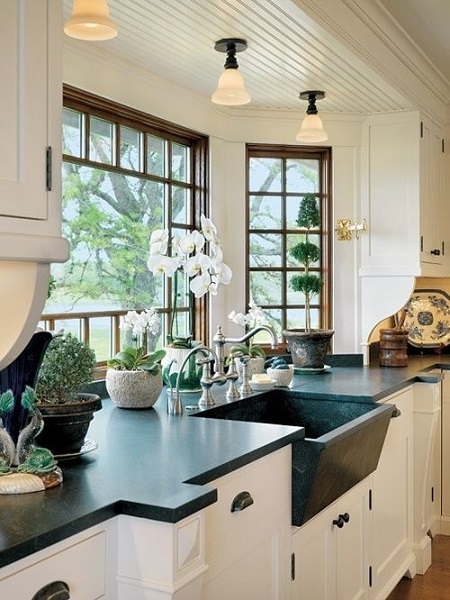 Plants are even known to have purifying effects in the air, especially in some closed areas which is particularly important during winter time when you can't really open the windows. According to numerous researches, incorporating fresh indoor plants can even lessen the stress levels of certain individuals.
Probably, the only downside about having plants inside your home is when you unintentionally drench them with water and it leaks out onto the surface in which you carefully placed them on. In most cases, water leakage form plants causes discolouration and/or stains to most surfaces.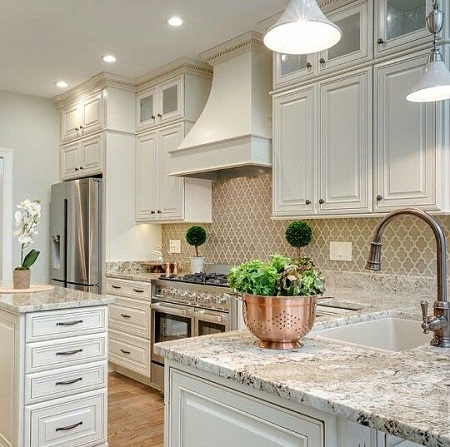 No need to worry about that anymore because Granite worktops got you covered. These worktops are not only practical, but they're pretty stylish as well! Aside from its beauty, this surface material has a lot of advantages into it. For instance, if a plant/flower pot ever leaks, water won't harm the granite surface. Of course, you should still clean it up so as to avoid build-up of germs, but ultimately, Granite is ideal for when you want to incorporate plants in your kitchen space.
The water on the granite worktop is pretty easy to clean up as well. Better yet, mount a bit of granite slab onto your windowsill and place your plants in that area; it will be resistant to water spills, and also, the plants would be able to get plenty of natural light.
Remember though, Granite needs to be resealed every once in a while. While it looks pretty concrete, it is in fact, quite absorbent. Make sure to properly maintain your Granite worktops to fully maximise its potential.