Smart Ways to Save Time on Your Construction Project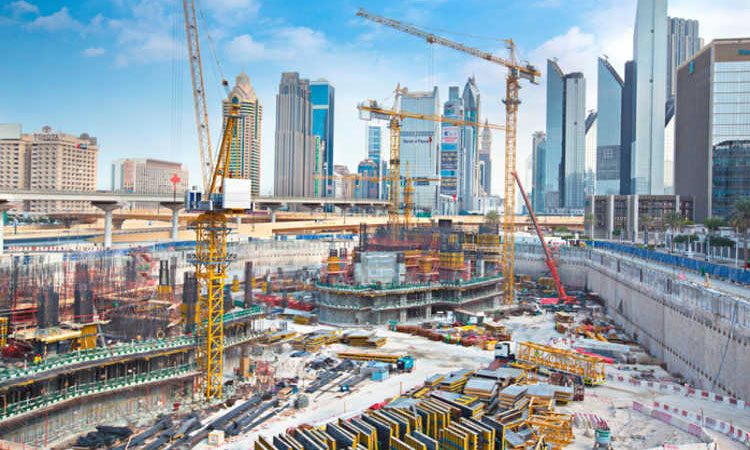 Construction projects can get very overwhelming at times. Regular demands for material, catering to the labor, accommodating the clients, and deadlines knocking the doors. Everyone is looking forward to saving time and money on their construction projects. After all, time is money.
These days people are in a rush; everyone wants to put their project at the top of the priority list while builders are in the pressure of finishing everything on time. Everyone has to stand by their commitments to avoid ruining the well-built reputation of the company because a slight mistake and others decide to disown you. To help you out, here are some smart ways to save time on your construction project.
1.  Easy-to-Install Products
Who doesn't wants an exclusive yet fancy design? It's not necessary to spend days and nights working on such designs when it can be performed quickly. There are many products available in the market with a simpler installation process. These are set out for all the construction projects wanting to save time.
Are you wondering which are the easy-to-install products? Well, installing floors, fixtures, and fitting is a piece of cake. However, you have to assure that the base is fit for flooring and tiles. Once it is ready, you can start with the installation process. Similarly, rather than opting for wall carvings, consider wall paintings. These can save a lot of time because you have to drill some hooks and flaunt all the paintings on the wall.
Alongside this, steel frame solutions also lessen up the burden on shoulders. You might think all of this doesn't make any difference, but in reality, these small things end up taking loads of time.
2.  Time-Saving Techniques
Do you know what's the first step of beginning with construction? Hiring an architect without an architect, your team is good for nothing. Thus, start your hunt for a reputable architect. Rather than running after big names, ask someone to refer you to an architect because hiring an unprofessional is not taking you anywhere. Instead, it would make things more robust for you due to the constant need for changes.
Thus, hiring the finest person can help in saving a lot of time since they have an idea about everything, you tell them. Besides, the training of the workers is equally essential. You can't let workers experiment and learn on the construction site; it won't prolong things but also entails heaps of time. Get hold of the workers, inspect whether everyone has completed their training or not.
A team of professionals shuts doors for all mistakes, ensuring smooth and time-saving operations at the construction project.
3.  Make Use of Technology
Just how technology has put its mark on every industry, the construction industry is no different. The technology is making it easier to perform tasks, organize, and manage materials. At the same time, giving the benefit of saving time too.
Let's dig into some of the amazing technological tools. Firstly, pull off your research on some construction management software. It allows you to get hold of everything, change of plans, delay in work, absence of the workers, the progress of the project and enables communication too. However, the benefit is only when your whole team is equipped with this software.
Likewise, technology can allow you to make use of some smart gadgets. This calls out for some amazing online system, where everyone can communicate with each other – shutting doors for any mistakes or errors. Thus, if you have a budget, then don't hesitate to add the essence of technology to your construction project.
4.  Efficient Materials
The demands of every construction project are different. Thus, the material requirements are also very different. However, you have to ensure the use of some efficient materials that bailout time. The primary material is an element, but isn't it time-consuming? So, how about you opt for steel and metal products, only if suits the building requirements because you can't end up sacrificing on the quality.
Besides, you can opt for materials which don't come with unnecessary requirements. However, don't miss out on bricks since they strengthen the foundation of the entire project. Hence, no compromise on the standard material.
5.  Inspect Worker's Productivity
Aren't you tired of more than half of the workers not showing up at the construction site? Honestly, this sort of attitude makes things difficult, costing a lot of time and, at the same time, halting construction operations. Only boosting morale and satisfying the workers can eliminate this problem.
If not absentees, you might come across poor productivity levels. Some workers might be taking ages to complete a wall, while others are left waiting due to the other workers. Rather than saving time, this delays the entire procedure. Thus, you have to come up with techniques to ensure higher productivity levels. Before you think of anything, remember, money doesn't always motivate the workers.
So how about you offer some fringe benefits instead? It's preferable that these are non-monetary benefits. Firstly, think about improving working conditions. Secondly, offer them food with some snacks from time to time. Moreover, if possible, equip them some efficient tools. Once the workers are happy, you can get your work done in days rather than months.
6.  Ensure Involvement
Are you thinking about leaving everything on your team? Well, you might have an out-class team, but it's imperative to take hold of the situation. You have to ensure your availability for every minor inconvenience so your team doesn't hesitate while informing you about the unforeseen situation which might occur.
Besides, it would also make the managers, workers, designers develop some sense of responsibility that someone is taking notice of their actions. However, it rules out the need for weekly reports regarding the procedures since you are up to date with everything. Moreover, your involvement cuts out any chances of people making decisions on your behalf.
Usually, things don't work according to your game plan, but this doesn't mean you can afford to lose time. How about you make alternative plans beforehand? So, in case anything goes out of the blue, you can quickly switch to the other plan, removing all chances for errors without costing you time.
Final Word
Construction projects take years of hard work and countless amounts of effort. Even though it's teamwork, but you're the first person to get stressed even in case of minor delays. So, if you want the hustle of construction to end as quickly as possible. Take a look at the above-mentioned smart ways to save time on your construction project.