Setting Your Home Up to Receive Potential Buyers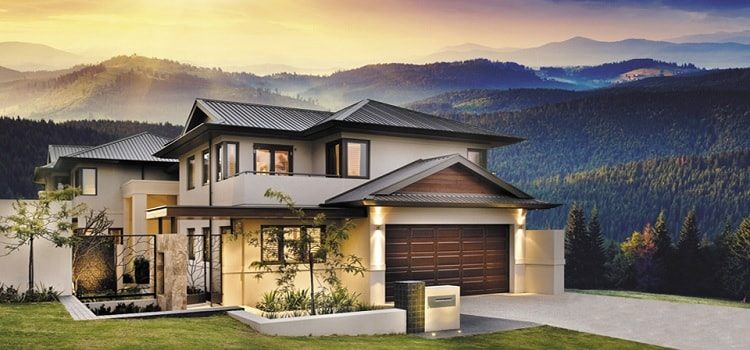 You've listed on the MLS successfully and have had many potential buyers contact you to see the home that you've listed for sale. Great! Now what?
Setting your home up to receive potential buyers requires some thought and preparation in order to successfully make a positive first impression and opening up the opportunity for hastening the sale of your home. Making it clear that you value your home will help potential buyers become more likely to value it as well.
With this in mind, here are some ways to set your home up to receive potential buyers and facilitate the swift sale of your property.
Keep it clean and simple
When you're setting your home up to receive potential buyers, you are going to want to create an atmosphere that is as objective as possible. There's no way for you to know the tastes of the potential buyers that enter your home, but one this is for sure – none of them are going to want to feel like they are visiting your home, rather than they are checking out a home that can be theirs.
One of the simplest and most effective ways to set your home up to receive potential buyers is keep things as simple as possible – clear out all of your personal belongings as much as you can – and keep everything very clean. A clean house inherently has a clean start to it and feels less "lived in" than a house that clearly has collected some grime and dust from use.
Address lighting issues
If you're receiving potential buyers into your home, you need to make sure they can clearly see your home, and this comes down to lighting! Make sure all the lights work in your home before you even consider having a potential buyer enter and check it out.
If you'd like to take it a step further, and there is a good opportunity here to do so, you can backlight furniture or get rid of all fluorescent lights and replace them with soft lights. It seems like a small thing, but realistically lighting affects how people perceive everything, and harsh, shaking, or no lighting will drastically affect someone's experience of a room or rooms.
Pay attention to the front of your home
The front of your home is your home's first impression. Paying attention to it is a large part of inviting a potential buyer into your home and making sure the experience is positive. Keep the grass clean and green, take a look at the edging of your flower beds, and address any serious issues with your walkway. Your front door may need some love as well. Make sure the paint job is sound and clean the doorknob so it has a little less wear and tear on it.
And the backyard as well
Your front and back yard are the frame for your home and have a lot to do with how a potential buyer imagines what their experiences in the house will be like and what the experience your house will bring for their friends, family, and visitors that pull up to the house in general. This is important to them, and showing them the potential of the front and also the back yard will help them create a picture in their mind of theirs and others' experience in your home.
If your backyard needs some help, consider revving up the colors, functionality, or general Feng shui of your backyard. If you forget your front and back yard, you are going to diminish the effect of all the effort you put into staging the inside of your home.
Another note about your front and back yard is to take into consideration the time of year you are listing and selling your home and the imminent weather. For instance, if your home is one of the homes for sale in Chicago, you will need to make sure that you are prepared to shovel walkways or driveways if you are selling your home during winter months. Make sure you have what you need to prep everything even at the last minute with surprise weather changes.
Resolve to listen
As mentioned above, there is no way to know what any individual potential buyer is going to value the most when they are looking for a new home or what their tastes are – but they do. This is where listening comes in and is critical. Set your home up so there is space for the potential buyer to easily move from room to room, and in giving them the space to experience your home, resolve to listen to their questions or concerns. Creating the space for this interaction between you and the potential buyer, where you can answer their questions and use their questions as a way to understand their tastes and needs, is very helpful for a successful showing and helping you and the buyer move to the next stage towards closing.
Setting your home up to receive potential buyers can be an enjoyable experience as long as you are paying attention to and addressing the important details. Keep these things in mind and you'll be able to set your home up to receive potential buyers and then find the perfect buyer.