Luxury Fireplaces As Home Centrepiece
Fireplaces are pretty common as it provides comfort and warmth during the cold season, and most home owners are contended with that one function. If you want to fully utilize the potential of this practical unit; then why not make it as your home's centrepiece.
Be inspired with these exquisite fireplaces that will fit perfectly in your deluxe home.
Identical Fireplaces
Why settle with one if you can have two identical centrepieces! This remarkable fireplace adds a certain dramatic look to this ultra-modish room. These specific pieces have been fashioned using premium leather to form the exterior cladding, as well as with clear, sturdy glass on the upper level to produce these identical masterpieces that looks entirely like art.
Statement Centrepiece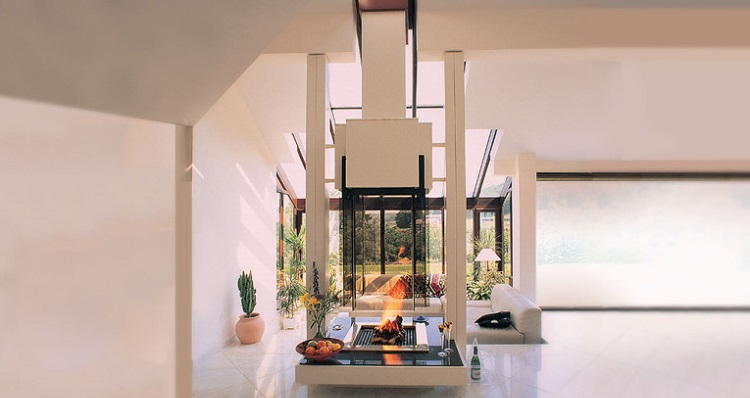 What's great about this design is that it serves as an exquisitely stunning focal feature to this extremely spacious receiving area, all while enabling natural light to flow throughout the whole space. The dancing flames from the glass-enclosed fireplace offer instant warmth so your family members and friends could truly feel relaxed while lounging.
Uniquely Exceptional
If you're looking for an extremely luxurious and eye-catching centrepiece for your contemporary home, then this distinctive fireplace design might just be the right one for your taste. This design was brilliantly engineered; making use of a specific method where the gases run through the arching hood, moving them underground until it is fully expelled outside with the aid of a fully functional extraction system.
The Suspended Fireplace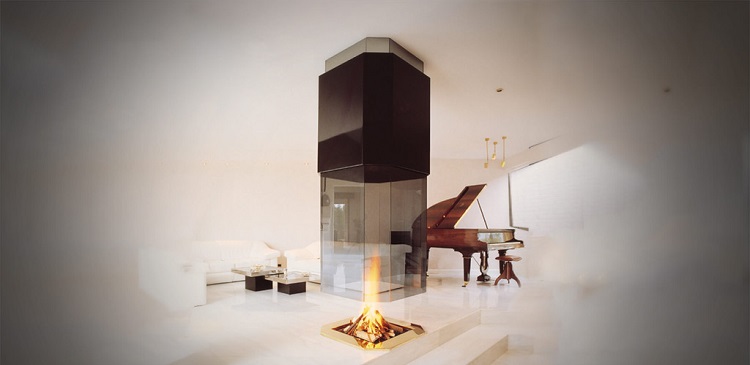 To fully go beyond the typical fireplace designs, opt for a suspended piece that hangs from the ceiling.
It could be in any shapes and designs that you desire, though this specific piece exhibits luxury and style. The durable glass integrated within the structure provides a visual clarity of the fireplace from different angles; as a result, the light and warmth produced by the flames can move freely all throughout the area.
Daring Masterpiece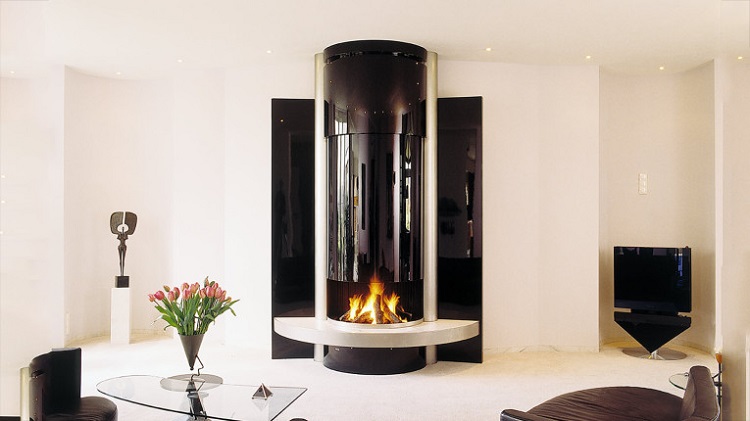 Are you one of those people who believe in the saying "Go big or go home"? If your answer is yes, then why not apply that belief upon choosing the perfect luxury fireplaces for your home.
Opt for a luxuriant fireplace as this one to completely expand the potential of your property. With its uncommon form of sculptural sections that wraps along the wall and behind the cylinder-shaped core, this particular piece truly delivers a visual elegance to the whole area.
Bio:
Modus Fireplaces has been in the industry of producing bespoke fireplaces and providing luxury designer fireplaces for homes and hotels in the UK.Together with Europe's top manufacturers, they are able to provide clients great and unsurpassed collection of unique fireplaces. They know that most of their clients have different needs, which is why they will work on site and directly with them to achieve in creating that impressible fireplace.