A majority of seniors prefer to live on their own rather than with a caregiver or in nursing homes. For them the sense of being independent aids in their overall health. But as a caregiver, you know that having your aging loved one living on their own isn't easy. There will be remodeling that will need to be done around the house to ensure they are safe. After all, they are more prone to injuries and even a slight fall can result in a major injury. The following home modifications can help you prepare your loved one's home for them to live on their own.
Add a Stairlift
A stairlift should be essential in all senior homes that have more than one story. Climbing the stairs can be quite a task for seniors with joint problems. Plus, they run the risk of tripping and falling when going up or coming down. With stairlifts prices being so reasonable nowadays, it is easy to have them fitted in your loved one's home. 
Install grab bars
You want to give your loved ones the ease of mobility around the house. Grab bars allow them to easily get up out of bed and also provide additional support in slippery areas around the house such as the bathroom. Locate areas in the home where your loved one would need the support of a grab bar or railing and have them installed.
Install lights with sensors
The last thing you want is for your loved one to walk into a room and trip over furniture or something on the floor trying to find the switch to turn the lights on. Installing lights with sensors will ensure that lights will be switched on as soon as they sense your loved one approaching. They will never walk into a dark room again.
Assess the flooring
Tiles may be easy to clean but they may lead to slips and falls. They are only a good option if your loved one is in a wheelchair and needs a floor that allows them to easily go about in the chair. The floor should be as resistant to slipping as possible. For areas such as the living room and bedroom, you can stick to the carpet while for the bathroom you can opt for ceramic flooring that is slip-resistant. 
Install a ramp
If your loved one is in a wheelchair, the first thing you need to do is install a ramp outside and in other areas around the house, where it may be needed. Don't let the wheelchair restrict them from getting around in their home or outside.
As a caregiver, it is your responsibility to ensure that your loved one's home is up to the mark for them to live on their own. Evaluate their home and look to have the modifications listed above done to make living on their own easier for your loved one. You may also consider looking at smart home appliances that your loved ones can learn to use as they will make it easier for them to do things around the home. 
Contribution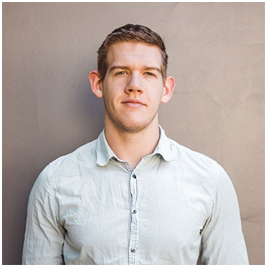 Joseph Jones has been writing senior care and aging-related articles for years. He got his start while writing for a personal blog before he was offered to work at California Mobility in 2018 as the Content Marketing Manager, creating highly informative guides and health awareness articles for aging adults.