What Should You Know Before Installing A Skylight?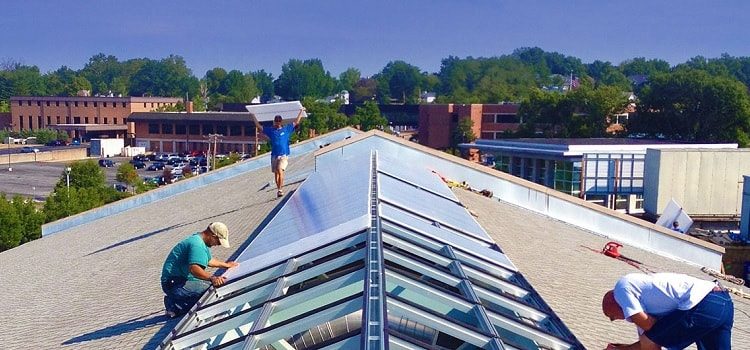 If you are thinking of installing a skylight, then, it is a great choice. Studies have proved that skylight brings 30% of natural sunlight into the house than the normal windows. The right kind of skylight will also help you in saving your energy bills. Other than knowing about all the benefits, you might still be worried about whether you should install a skylight or not. That is good because there are a lot of things to keep in mind before installing a skylight.
Here are following things that you should think about before installing a skylight.
How to how it right for the first time:
Make sure that the company you have chosen for installing the skylight is reputable and it is famous for its business because there are going to be any damages during the work, they will be costly. Make sure that the company uses good quality materials.
Placement of skylight:
Think about whether the skylight will go with the home building plan and is in the right place where you will get the most benefit from it because the amount of solar heat absorbed by your building is affected by slope or angle of the skylight. A low slope skylight absorbs more sunlight in summer and less in winters.
Some suggest setting the slope around 10 degrees more than the geographical latitude. Try to get a blueprint of the home to set the best place for your skylight.
Type of glass and risk involved:
Skylights are usually manufactured with either tempered or laminated glass. If you have a lot of big trees around your home, keep this thing in your mind you are taking the risk that if limbs fall on the skylight the glass would break. Be aware of these risks that are going to be caused by trees. Tempered glass tends to shatter and break in small but smooth pieces, falling to the ground. Laminated glass, on the other hand, is covered with a film that keeps the broken glass pieces in place if broken.
Curb mounted or deck mounted:
Do you need a curb mounted skylight or a deck mounted skylight? Difference between the both is that curb mounted requires a box structure for the unit to set upon. When replacing a skylight, these can be used without needing to re-flash the skylight at the same time as long as flashing is in good condition. Deck mounted skylights are of the new design and have a lower profile. These hug the roof and are considered a more energy efficient choice because of this.
Kind of features you want in the skylight:
There are some additional features that you should think about too. Vented skylights can give your home better ventilation, drawing warm air up to vent through, cooling a room and bringing in the fresh air. If that's not important then fixed might be the choice for you. If you do choose vented, would you like a manual or electric option of opening the window? Or perhaps you want a solar panel that powers the source that opens and closes the window. Many companies, like us, offer the option for factory-installed blinds, which can be beneficial when you don't want the heat from the sunlight in the summer.         
There are so many options to think about. Hopefully, this list will help you in your decision-making process. Skylight installation is a serious task so it is important to hire a reliable roofing contractors Brownstown Michigan who can provide you excellent service for your roof.