The Ways in Which Composite Decking Can Improve Your Balcony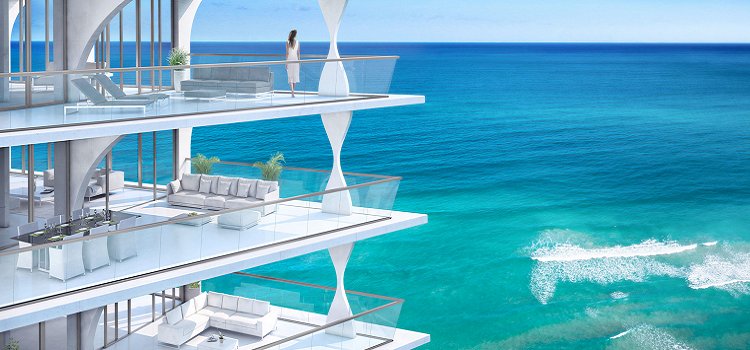 There is no doubt that a balcony can be a welcome addition to any home. Offering extra light, a sense of space and a refuge during the more agreeable months of the year, countless properties contain these unique spaces. It is still an unfortunate fact that traditional materials can actually cause a great deal of hassle in terms of regular maintenance. Substances such as wood and even stone are subject to damage from the elements and any problems may become quite costly. These are some of the reasons why composite decking is becoming an increasingly popular option. What benefits can you enjoy when choosing this modern material?
Maintenance Issues
As mentioned in the last paragraph, common substances can cause headaches as far as maintenance is concerned. Hardwood decks are subject to discolouration, splintering and warping over time. Softer woods are highly sensitive to moisture due to their increased porosity. Even plastic is very vulnerable to changes in air temperature while cracking and bowing are additional possibilities.
The same cannot be said in regards to the modern composite decks offered by quality manufacturers. The proprietary materials employed will guarantee that only a minimal amount of maintenance is required. Composites are not nearly as susceptible to temperature variations; expansion and contraction are extremely limited. The surfaces are exceedingly durable and therefore, decades of continuous use can be enjoyed.
Aesthetics
Aesthetics play an important role in the appearance of any balcony. Utilising wood and other materials will inevitably result in a somewhat limited amount of colours and designs. The same cannot be said in reference to composite materials. There is a veritable kaleidoscope of colours, textures and designs to choose from. Property owners can therefore easily compliment their home or apartment.
The Safety Factor
Wood, plastic and stone can become dangerous when wet. They are indeed notorious for causing numerous slip and fall injuries each year. Although this is an important concern for a deck, the risk of a fall is even more dire when speaking of a balcony that could very well be metres in the air. The composite decks supplied in modern times offer viable slip-resistant solutions. Even when the balcony is cleaned with a pressure washer, the surface will remain intact. This is hardly the case with softer materials such as wood. So, the levels of safety are dramatically enhanced when opting for this novel alternative.
Environmentally Friendly Solutions
The majority of composite products are constructed from reclaimed wood. Therefore, no additional trees are required during the manufacturing process. This is an excellent way to protect the environment for future generations. Composite balconies will also not require potentially harmful stains, paints or bleaches during their lifetime. These liquids can cause severe damage to the ecosystem. Manufacturers have kept such attributes in mind when offering composite solutions to the general public.
Long-Term Savings
The long-term financial benefits of composite balconies cannot be ignored. While the up-front price is a slight investment, the truth of the matter is that the longevity of the product far outweighs any initial expenditure. Once again, this is directly related to the durability of the materials involved. We should also note that the addition of a composite balcony can dramatically increase the resale price of a property in the future.
It is clear to see the advantages that composite materials can offer the homeowner. If you would like more information, please visit www.timbertechuk.co.uk/