Unique Home Bar Renovation Ideas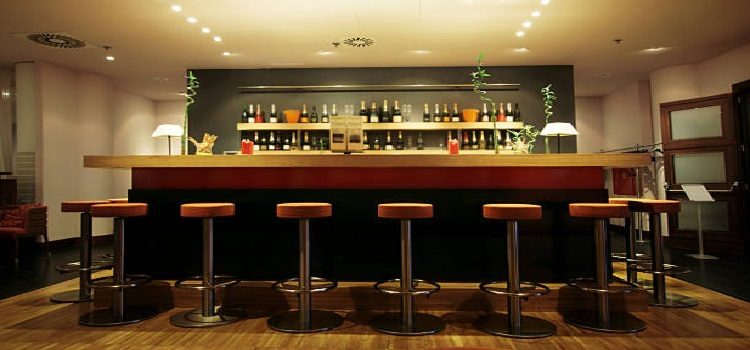 What's not to love about a home bar? It's a trendy little space in the house where you can showcase all of the delicious libations you've collected over time. Plus, it's the perfect spot for your guests to mingle while getting refills during your get-together. Everyone has different tastes and styles when it comes to their vision for a home bar and fortunately, there are a ton of options out there to choose from. Check out a few of the most unique home bar ideas to keep in mind during your home bar renovation.
Neon Accent Lighting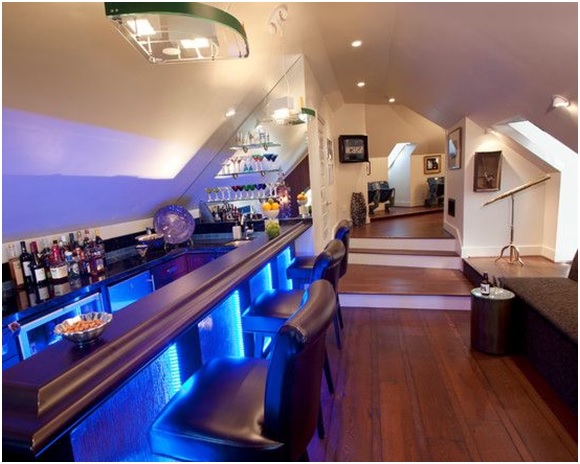 Many people have lofty goals when it comes to their home design ideas, but they don't consider the space to meet those goals. Incorporating neon accent lighting is a simple and affordable way to create a chic, yet eclectic ambiance in a small-sized home bar.
Staircase Style Shelving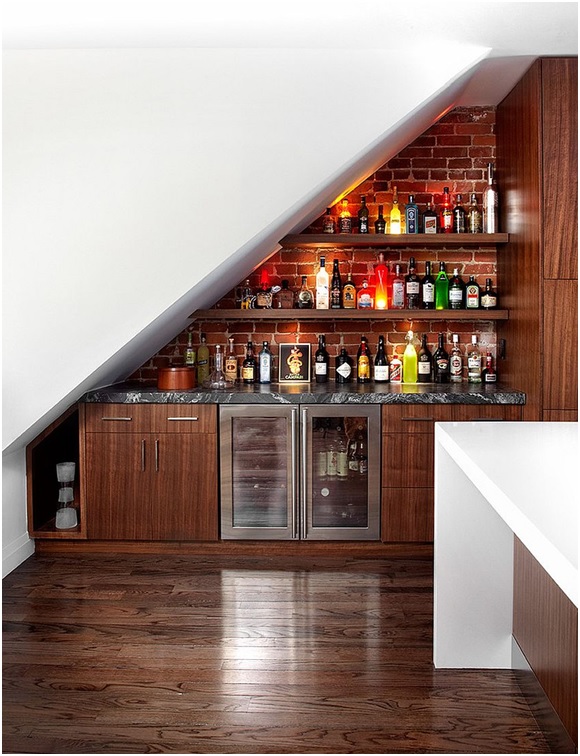 One of the most common issues people run into when making their home bar renovations is not having enough storage for all of those bottles. Luckily, there's a quick and stylish fix for that – staircase style shelving.
Hanging Glassware Rack
It should be pretty obvious by now that storage plays a big part when it comes to home bar ideas! This comes as no surprise, since home bars are typically one of the smaller rooms in a house.
The Mini + Mobile Home Bar
Not everyone has the luxury of having a previously built-in home bar in his or her humble abode. The good news is that you can still create one, even if your house is particularly small. Simply purchase a rolling cart, set and stack your home bar materials on it and position it against the wall of your choice.
Overhead Lighting
Some of the best home bar renovation ideas include the use of overhead lighting. The reason this particular idea is so popular is due to the ease and affordability of incorporating it. Not to mention – it looks great!
The Home Bar Hideaway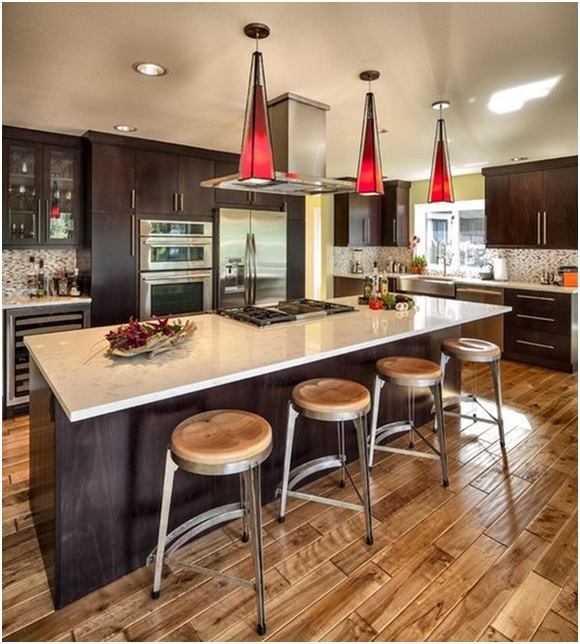 You can get creative when it comes to home bar ideas! For instance, by installing a pullback curtain that separates your home bar from the rest of the room, you can create a space that adds a little privacy. This particular idea is an especially practical choice for those who are working on a budget during their renovation.
Lantern Lighting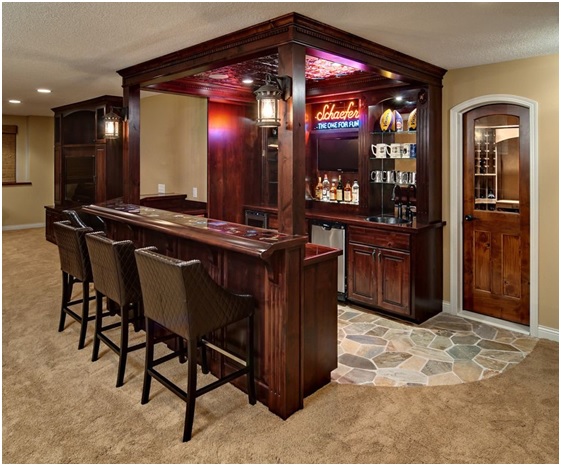 Your home bar renovation doesn't need to be a costly or strenuous process. If you're working on a budget or just want to add a little something new, try adding lanterns on either side of your home bar – it'll give it that old-school pub style.
Built-In Wine Rack
A built-in wine rack is one of the more stylish and unique home renovation ideas to consider, especially for all of those self-proclaimed wine connoisseurs out there! It's the perfect way to show off your collection while adding a bit of class to your home bar décor.
Work In Wood
Incorporating wooden pieces into your home bar renovation is a unique twist on a beloved home decor classic. A wooden home bar creates the perfectly comforting environment for those chilly evenings spent indoors.
Custom Made Bar Stools
One of the most personalized home bar renovation ideas that you can try your hand at is the use of custom made bar stools. This is an especially great idea for those sport fanatics who want to deck his or her home bar out in their favorite sports team's gear.