Multi-Sided See-Through Contemporary Gas Fires Offer Countless Benefits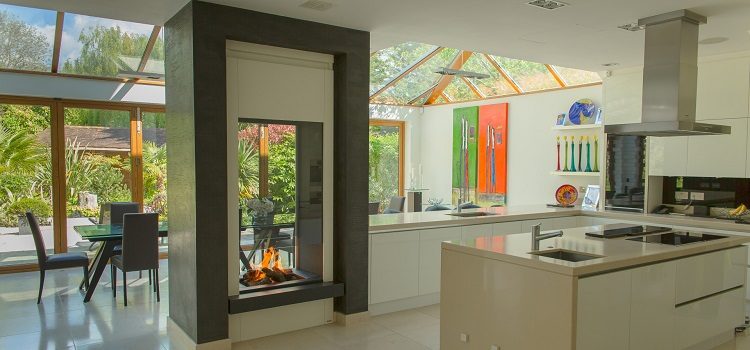 In the old days, fireplaces were purely about giving off warmth during the harsh, cold winters. As technology evolved, homeowners began searching for more than just simple heat. Thanks to noteworthy advancements in efficiency and venting, we now have multi-sided see-through bespoke fireplaces.
Unfamiliar with them?
Well, not for long. Let's explore these amazing fireplace options and discover why a growing number of households are enjoying their remarkable flexibility in terms of superior efficiency and installation.
What makes these new fireplaces so different?
Other than the obvious, these fireplaces offer more benefits beyond the traditional wood-burning or gas-fuelled one-sided counterparts. These models help pull off a dramatic look as an ideal room divider.
Not only will they enhance the home's heating function with a more centralised heating, but also they provide a form to the home's layout, which traditional models cannot achieve. Heat is more easily distributed throughout different spaces.
Because of this additional versatility, it boosts the value and appeal of the home, which attracts more potential homebuyers.
Benefits of multi-sided see-through bespoke fireplaces
Energy savings
Homeowners maximize their heating systems during the winter season so that every single nook and cranny of the home is warm for those who are using it. However, with multi-sided fireplaces, you are able to warm, say, two spaces of your home which you often use.
Not only is this an eco-friendly option, but also its efficiency plays a significant role in reducing monthly power consumption bills.
Space saving
Energy isn't the only thing saved by this model. One of today's modern homes is crucially concerned about space. To overcome this dilemma, a fireplace with two sides, for example, instead of installing just one, will be able to heat two zones in your home. Additionally, these fireplace models are compatible with any form of the wall for ease of use and better convenience.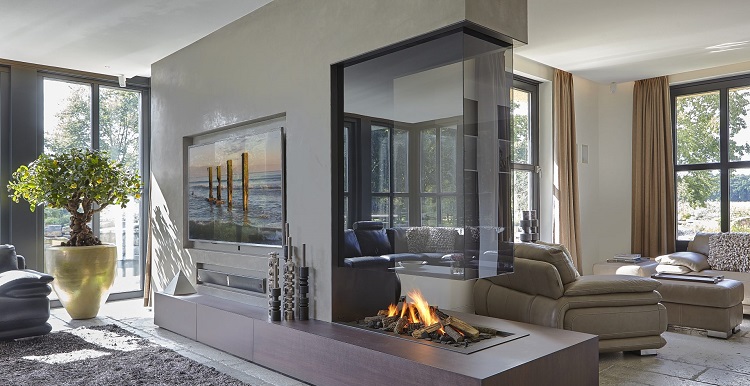 A modern touch to your home
Perhaps the most significant benefit of this model is it offers a modern appeal to your home. It complements your home's contemporary décor.
Moreover, it synchronizes two rooms together and creates a flow from one room to the next, establishing a sense of continuity, which is a characteristic of more modern homes.
Final thoughts
So when do you plan to transform your space and incorporate multi-sided see-through contemporary gas fires? You'll be able to enjoy beautiful fires from different angles.
Bio:
Modus Fireplaces has been in the industry of producing bespoke fireplaces and providing luxury designer fireplaces for homes and hotels in the UK. Together with Europe's top manufacturers, we are able to provide clients great and unsurpassed collection of unique fireplaces. We know that most of their clients have different needs, which is why we will work on site and directly with them to achieve in creating that impressible fireplace.