Awe-Inspiring Home Decor Ideas to Freshen Up Space
Home decor updates can be pretty intensive, but they don't necessarily have to be.
The addition of thoughtfully selected vibrant colours, antique pieces, colourful lights, scatter cushions, and classy furniture can make the entire space feel new, fresh and inviting. Paying careful attention to the home and décor items you choose is important, as the way we live tells a lot about our personality.
Here we are sharing some simple, yet smart, home makeover suggestions that can make your home feel cosy and welcoming. You can tackle these decor ideas in just a single day and the results will be awesome.
Reupholster the Furniture
Reupholstering the home furniture can add a new and fresh look to your entire space.It's a lot more cost effective that purchasing a new 3 piece suite, keeps furniture out of landfill and can give you a real sense of pride if you manage to tackle the project yourself.
If you are fond of eclectic decorating, angular mirrors, marble fireplaces, retro photography, and rustic stools, you can choose a material that will compliment these perfectly. Reupholstering can help you to add a new impeccable look to your living space. Also, do not forget to complement the room with the softness of rugs and throws.
Add Canopy
Adding a canopy can turn your bedroom into a royal palace. Gauze or voile hangs can be a great addition to add a touch of elegance your room. If you have a 4 poster bed, voile curtains can create a real romantic paradise.
Adding brass lamps to the bedroom can also help add an aristocratic feel.
Install New Lighting
If there is something that can brightly polish your entire space is the light fixtures. You can add pendant lights or small chandeliers to give a sophisticated and refined look to your home. It can be advisable to add multiple types of lighting fixtures in your Kids room, or at least have a dimmer switch. Adding a ​kids neon name signs​could be a great idea to add a personal touch and it can also double up as a low energy night light.
Don't forget the Bathroom
If budget allows, you could retile the floors, larger tiles can give the room a bigger feel if space is limited. If budget is tight, a simple re-grout can have a striking impact. Painting the walls is a good way to freshen the place up, but make sure the walls are scrubbed first. Mildew and damp will not allow for a crisp even coverage.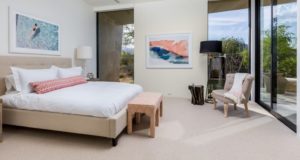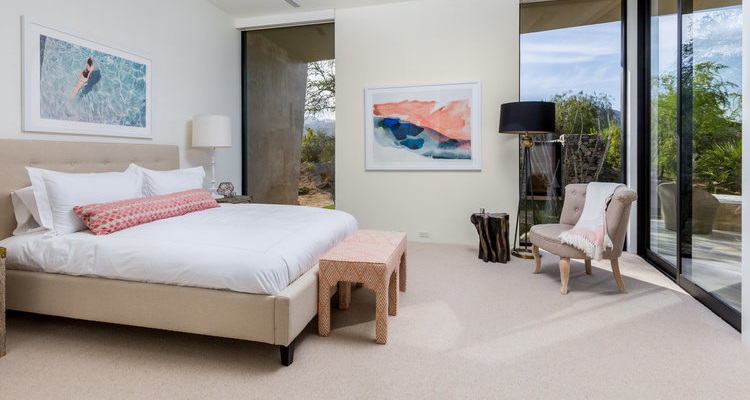 Add storage. Bathrooms are often cluttered and untidy. A small unit should be enough to hide all the unsightly products that we own but never use!
Show some love to the Powder room
Usually, we overlook this room, because we think the space is super tiny and not appropriate for decor pieces. But this is not true, all you need is to show some love and attention to these nooks. You can go for light blush pink walls surrounded by artistic black and white prints or eclectic artwork. You could maybe even add a small plant or succulent to complement the space.
Simply Tidy Up
All spaces are vastly improved when they are tidy. House work may not be one of your favourite past time, but being a little more organised can make the clean-up efforts a lot easier.
You can install hooks, or invest intrendy coat and shoe racks to so you have a designated space to hang items. This will hopefully generate better habits of putting clothes, shoes and bags away, preventing unsightly pileups.
Colour Block the Walls
To add a graphic statement to your space, you can colour-block the walls. You can go for neutral tones or paint half of the wall with bold colours. For example – you can go for the combination of black and grey colour, this can help you to create an understated, but a unique home decor style statement.
Put the Collectibles on the Display
If you have a collection of something, ornaments, medals etc, but have no idea where to place them, you can install floating shelving in your living room or bedroom to display them. This can add a really personal touch to your home and allows you to enjoy your passion, rather than have whatever it is, locked in storage. After all, it's nice to admire the sense of Nostalgia that a vintage collection adds to our home.
A quick spruce up can be all that is needed to make your house feel like a home. Whether you intend on completing a massive overhaul or just giving a quick refresh, you can spice up the entire space with the aforementioned easy home decor ideas. So, what are you waiting for!? Start implementing these amazing home decor hacks and make your space warm and inviting again.