5 Hardwood Flooring Styles to Fit Your Personality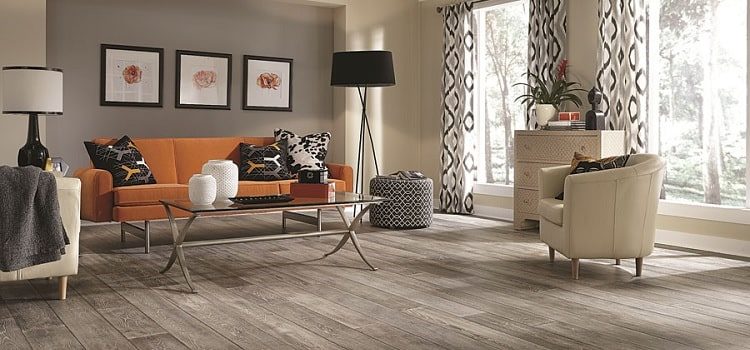 Flooring provides the foundation for your home's style. So, choosing the flooring that matches your personality and the rest of your home's decor is important. Because naturally, flooring catches the eye first and sets the tone for the rest of the room.
Though you might be partial to carpeting, hardwood flooring is much easier to clean and allows your home to maintain a chic, classic look.
Better yet, if you opt for engineered hardwood flooring, you can choose a flooring company committed to better air quality by providing flooring with low VOCs, or volatile organic compounds, while also choosing your favorite color and style.
Since you have so many options when it comes to hardwood flooring, here are 5 different hardwood flooring styles to consider, based on your unique personality:
1. Reclaimed, Industrial Vibe

Not only is the industrial, reclaimed look very "in" right now, but it is also extremely versatile. You can install wood floors with this look in your kitchen or living room to showcase your hip personality.
Going for a distressed, dark gray oak is a crowd favorite for this style. Pair this look with modern and industrial kitchen cabinets. The darkness of the gray floor also complements white kitchen tiling and countertops, or go for a concrete countertop for an extra industrial feel.
2. Mid-Century Artistic
A healthy mix of gray and beige leads to an artistic, modern look sure to impress your friends and family alike. The softness of the lighter color complements the sharpness of mid-century furniture and provides a cozy but also uptown feel.
The greatest aspect of floors with a "greige" tone is that you will have the opportunity to feel comfortable and peaceful in your home while also taking advantage of a trendy style.
3. Country, Cabin Chic

It is possible to be relaxed and formal at the same time! By choosing a warmer, lighter hardwood flooring, you can have both, right in the comfort of your home.
Natural hardwood looks are becoming very popular since they combine the cabin-like feel of natural wood with your favorite "shabby chic" furniture items. With natural wood, you can feel like you are at a cabin all year long.
This style of hardwood flooring allows you to bring natural warmth to your space that you and your guests will absolutely love. Imagine reading a book with the sun shining through the window, and your wood floors warming your spirit with a natural, oasis-like feel.
4. Stark Contrasts

If you are someone who enjoys elements of both light and dark, choosing a dark brown hardwood floor allows you to embrace the world of contrasts.
Pair dark brown maple with a white or light-gray couch and light-colored wooden coffee table, and your living room become a feast for the eye.
This style of hardwood flooring is quite fashionable and also more diverse than you might think. Right now, finding a balance between dark and light allows homeowners to boost their sense of style and highlight their favorite furniture pieces with flair.
5. Relaxed and Beachy

If you're a beach-lover, the best way to get this super relaxed feel is to opt for lighter hardwood–the lightest grays, light browns, and white-washed styles.
By choosing lighter hardwood flooring, you can pair it with any furniture you like. Opting for lighter, more casual furniture with your lighter floors will give you an even beachier feel, while darker furniture will allow for more contrast.
You can even opt for a white-washed style to showcase your chill atmosphere, paired with white- or light-colored furniture and kitchen cabinets for the feel of living life by the sand.
______
As you can see, choosing hardwood flooring does not need to be difficult. Think about your personal style and personality and choose a hardwood flooring color and style that suits the feel you'd like to permeate your home.
What's so fun about hardwood flooring is how much a new look can change the vibe of a room. If you're looking for a change yourself, start searching for a floor that suits you, and have fun!